EICR Testing & Surveys in Clerkenwell
We offer Electrical Installation Condition Reports near Clerkenwell, Finsbury and the local areas.
Prices for Clerkenwell EICR certificates start at just £175. Call 020 8265 2061.
Electrical inspections reports and EICRs in Clerkenwell and Farringdon get a free, no-obligation quote today!
Did you know that our specialist team of NICEIC-approved electrical contractors working in Clerkenwell and Farringdon can help ensure that your electrics remain safe and legally compliant? We offer certified knowledge and a range of electrical design, installation, testing and maintenance services. We are NICEIC-approved contractors working to Part P regulations and we take pride in our strong reputation for expert workmanship, carried out to the highest health and safety standards.
We work throughout London and the South East and are always happy to offer free, no-obligation quotes for any work.
Our expertise includes:
Domestic condition reports
Additional sockets
Landlord safety checks
Home buyer electrical reports
Fuse board or consumer unit changes
Extensions
Lighting design
Outside lighting
Commercial condition reports
Intruder alarms
Fault finding
Emergency repairs
An EICR is the most common type of electrical safety test. It is a formal document that is written following the full assessment of an electrical installation and was previously called a Periodic Inspection Report, or PIR. There are many reasons why you may need one and importantly, it is proof that an electrical installation is safe.  Every electrical installation will deteriorate over time and with continued use and it is important that the person who is responsible for the maintenance and safety of the electrical installation ensures that it remains safe to use at all times.
For more information about our services or how we could assist you, call our team now on 020 8265 2061. Read our blog now about why multi-skilled electricians are more in demand than ever.
EICR testing and domestic electric tests in Clerkenwell
You may be asking yourself why you need an EICR. You may not know this but according to reports, annually ten people on average die and about 750 are seriously injured in accidents involving unsafe electrical installations in the home. An EICR is recommended on all domestic homes every 10 years to check the condition of the installation and ensure it still complies with current regulations.
There are also other reasons a domestic property may need to be tested:
Change of use: This includes a change of occupancy for domestic rentals, or if you are preparing your property for sale or your property is being purchased. If you are buying a property, having an EICR completed ensures that you will not be landed with costly bills further down the line for electrical work that the survey didn't pick up on. If you are a Landlord, it is a legal duty to ensure your tenants are safe, so you will need to have an EICR completed every five years of with each change of occupancy.
Misuse or environmental conditions: If your property has been flooded or subjected to vandalism, for example, the system will need to be thoroughly tested.
The age of the installation: The older the installation the more frequently an EICR will need to be carried out
The type of property: Some properties, such as those with swimming pools will need an EICR every year but only the parts involved with the swimming pool will need to be examined.
Any concern you may have: If you are worried about anything to do with your electrical installation, always call a professional. Having a regular EICR will always pick up on any problem before it becomes a more serious issue, so will save you money in the long run.
During an EICR, our electricians may note recommendation codes, which mark a defect within the system, noted as C1, C2 or C3. Any C1 or C2 will mean that the test is unsatisfactory and all C1 codes will need immediate attention to make them safe.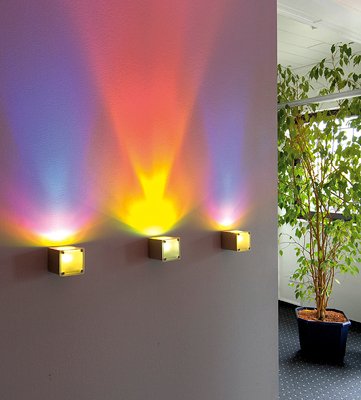 What does an EICR or PIR test in my Clerkenwell property involve?
Our electricians will test the installation against the current IEE Regulations.
They will check the following:
Whether the installation is adequately bonded
Whether the installation is adequately earthed
The suitability of switchgear and control gear
The type of wiring and its condition
If there is any defective electrical work, damage or wear and rear
If any electrical circuits or equipment is overloaded
Are you looking for local electrical contractors in Clerkenwell for electric surveys or commercial condition surveys?
Contact us today on 020 8265 2061 or 07476 661 777 to make an appointment. Or you can email info@mdbespokesolutions.com or fill in an online query form and we will get back to you!
Need help with your EICR testing?
Our specialist team are on-hand to help guide you through the steps and keep your premises safe.
Call us now on 020 8265 2061 / 07476 661 777