NICEIC-approved emergency electricians near Swiss Cottage
Thanks for paying MD Bespoke Solutions' online home a visit. You're that much closer to finding a team of certified electricians in NW3 you'll be able to trust and call upon for years to come.
We assist with a variety of electrical services. For example, our exceptional rewiring service safeguards properties and adds financial value.
On the London market, we're pleased to offer customers very affordable rates, with our electrical rewire option starting from £1,500. So if you'd previously been daunted by the prospect of having to dig deep into your pockets to finance your re-wired house in Swiss Cottage, you can see just how achievable it is with MD Bespoke Solutions.
No matter whether you own a flat or a house, are a domestic or a commercial client, our experienced and fully qualified electricians will be able to help, all the while demonstrating the very highest levels of workmanship and customer service.
So interested in an affordable electrical rewire for your Swiss Cottage property? Call us on 020 8265 2061, use our rewiring calculator or drop us a line. We'll be glad to provide you with a complimentary consultation as well as a free quote.
Local electricians providing a high-end service, perfectly befitting your Swiss Cottage property
Outstanding properties call for outstanding electrical work, and MD Bespoke Solutions prides itself on offering just that.
To get a better understanding of the sort of contracts we've taken on, from the installation of fuseboards across NW3 to full-scale re-wired houses, just have a look at this case study. It details a complete house rewiring job we took on, enabling our client to move into their new property as quickly as possible.
Remember: legislation was passed in 2005, which said that a Part P registered electrician should conduct domestic electrical work. Failing to do so means you could encounter problems if and when you come to sell the property.
MD Bespoke offers you a host of additional electrical services, including RCD unit replacement for Swiss Cottage customers
We can also add value with:
Alarms
Building work
CCTV
Consumer units (i.e. fuseboards in NW3)
Electrical installation condition reports
House extension electrics
Lighting (outdoor / indoor)
Smart home (i.e. home automation)
You can see just by looking at the above how many impressive strings we have to our bow! Take advantage of this skill and expertise by calling on 020 8265 2061.
Hear from our past customers:
"The house was rewired in no time. A great job very happy." Rewiring customer from Farnborough
"The rewire was done quickly and it was a very professional job." House rewired in NW3
Join our happy Checkatrade reviewers and call our team for RCD unit installations in NW3 (and much more!)
Here's that all-important number again: 020 8265 2061. If you'd rather send us a written message, do so by email or by using our contact form.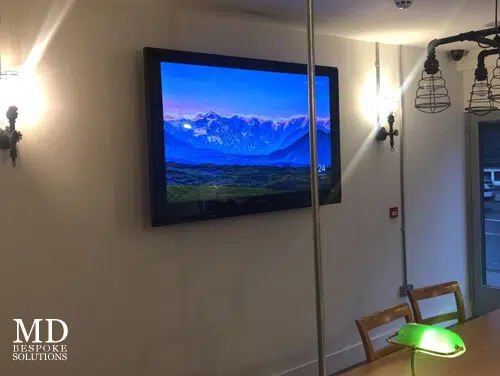 Providing rewiring in:
CamdenCamden TownCricklewoodGolders GreenHighgateMaida ValePaddingtonSaint PancrasSt Johns WoodWillesden Green