EICR Testing & Surveys in Wealdstone
We offer Electrical Installation Condition Reports near Wealdstone, Stanmore and the local areas.
Prices for Wealdstone EICR certificates start at just £175. Call 020 8265 2061.
Book local Wealdstone EICR electrical contractors near Middlesex
If you want to make sure all your property's electrical installations are kept in good working order, you must check their condition via a reliable EICR service. It's a really quick way to establish whether dangerous hazards are developing in your electrical systems, with checks taking place over just a few hours. If you'd like to book a new EICR in Wealdstone Stanmore, Hatch End, Kenton or Bushey Heath, get in touch with MD Bespoke Solutions.
Our specialist electrical contractors are fully qualified to perform this type of testing, completing all work to the highest UK safety and quality requirements. We visit properties in all sectors, from landlord owned domestic residences to commercial organisations. All report findings will be clearly detailed, giving hazards a code if action is required.
As well as electrical inspection services, our professional solutions are available across the local area, covering installations, repairs, upgrades and even design work (e.g. new lighting).
Call our office now for help and advice with:
Local electrical services
Free, competitive quotes
EICR bookings
Lighting solutions
Consumer unit upgrades
Rewiring requests
AV, CCTV and smart home installs
Get in touch now to arrange electrical testing at your property.
Periodic electrical inspection contractors near Stanmore
All our periodic electrical inspections are performed in an efficient and timely manner without sacrificing the quality of our work. How long your Stanmore or Wealdstone electrical inspection report takes to complete will depend on the size of the property, what we find and how many installations need assessing. We tailor all solutions to the needs of our clients, whether you want a single electrical safety audit in a domestic residence (e.g. a home buyer electrical report) or you're managing a large commercial building.
As highly skilled contractors, we don't just do a quick visual check of your electrics. Over the course of several hours, we'll complete in-depth assessments of your system to find out more about their existing condition. If there's anything dangerous, we'll let you know, and all findings are present in the final report. Any urgent work can be arranged by calling our team.
We perform all types of electrical certification in HA3
Dedicated services for HA3 electrical condition reports are hard to come by, which is why our clients use our high-quality electrical services time and time again. Our EICR experts are trained, qualified and can identify hazards using their in-depth knowledge about the condition of electrical installations. We give excellent attention to detail throughout every job and have a professional, friendly approach to put all our clients at ease.
Never attempt DIY electrical assessments or repairs yourself. Electricity is one of the most dangerous elements in your home or business, so you must ensure you use an expert for all work required. We're NICEIC registered and can provide you with advice about the right solutions for your needs.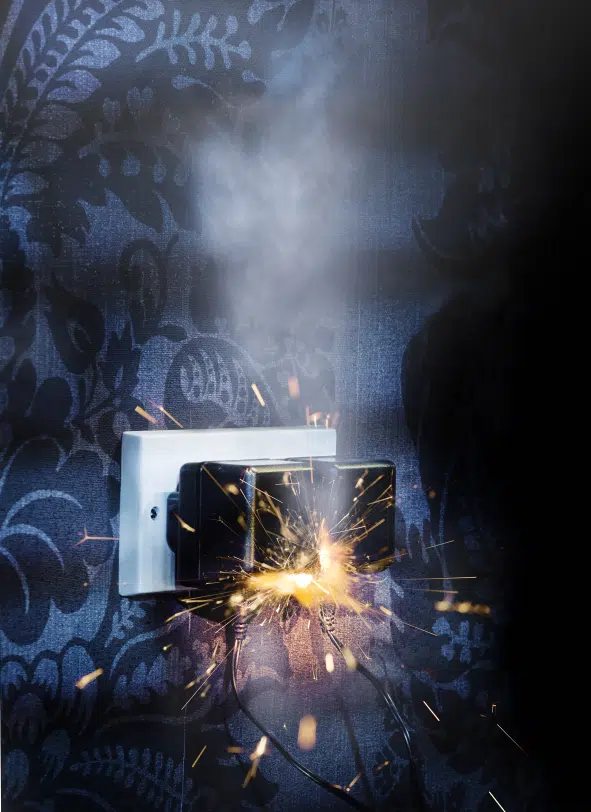 Schedule NICEIC approved testing near you – expert Wealdstone electricians
If you need an urgent electrical contractor for EICR services in Wealdstone, get in touch with MD Bespoke Solutions without delay. We're well respected in the local area for all the high-quality services we provide, working with homes, businesses, property management agencies and landlords on a regular basis.
For a free of charge, competitive estimate, or to book a visit from our NICEIC approved contractors, call our offices now on 020 8265 2061.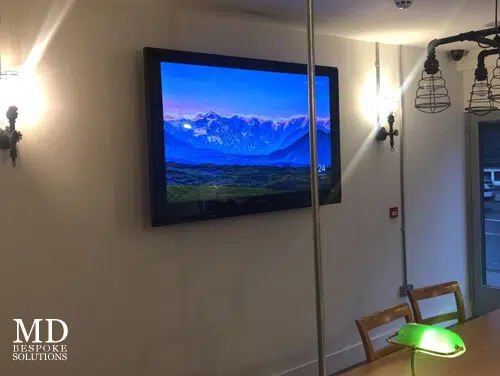 Issuing electrical safety certification in and around:
Hatch End
Kenton
Busheyheath
Little Stanmore
Pinner
Stone Grove
Need help with your EICR testing?
Our specialist team are on-hand to help guide you through the steps and keep your premises safe.
Call us now on 020 8265 2061 / 07476 661 777