EICR Testing & Surveys in Notting Hill
We offer Electrical Installation Condition Reports near Notting Hill, Bayswater and the local areas.
Prices for Notting Hill EICR certificates start at just £175. Call 020 8265 2061.
Periodic electrical inspections or EICRs in and around Notting Hill, London
Understand the real condition of your fixed electrical system with our electrical inspection reports in Notting Hill, Bayswater and the wider areas of London. The aim of an EICR or Electrical Installation Condition Report is to quickly identify any electrical issues within homes and commercial properties. We can then recommend remedial actions that can be carried out, along with a schedule of maintenance. This will ensure the system is compliant and safe to use.
It is essential that electrical safety audits are completed by registered NICEIC contractors. MD Bespoke Solutions have a team of highly experienced electricians, who are approved by NICEIC and available for all domestic, industrial and commercial electrical jobs. We work throughout London and the South East and provide electrical services as far as Woking and Shoreditch.
Our electricians can perform every type of electrical job, from rewires in Notting Hill, consumer unit upgrades and new wiring installations, through to LED lighting design, Smart Home installation and more.
We supply services tailor-made for every customer and pride ourselves on our excellent level of communication. Whether you need electrical installation, electrical repairs, electrical maintenance or electrical testing and inspections, we are here to help.
As part of our wider business, we also offer everything you may need for property improvements. We have plumbers to help with central heating, underfloor heating and kitchen and bathroom installations; builders for extensions, loft conversions, refurbishments, new build projects, plastering, decorating and painting; and teams offering a range of Smart Home and security expertise. Whatever your property requirements, we are here to help.
Public liability insurance to £10million
NICEIC-approved electricians
Proud members of Government-backed scheme TrustMark
Work adheres to IEE Wiring Regulations (BS 7671:2008)
Always on time and work completed on budget
We always get the job done right first time with 100 percent customer satisfaction
Friendly, courteous and trustworthy team
Free quotes and upfront pricing
For NICEIC approved testing and electrician quotes near you, contact us now on 020 8265 2061.
We offer a range of electrical inspections and electrical certification near you in Bayswater (W2)
You may be shocked to find out there may be hidden dangers in your home. All electrical installations will naturally deteriorate over time and could pose safety issues, without you knowing about it. Coupled with this, regulations are also changing all the time to account for different safety issues.
Signs that your system is outdated include fuses tripping, flickering switches, discoloured switches and other issues.
An EICR can be carried out on all types of properties. This is the main type of electrical test and is sometimes called a Periodic Inspection Report (PIR), fixed wire test, condition report electrical, commercial condition report or domestic condition report. We also conduct home buyer electric reports and landlord electric reports.
The test comprises of a visual inspection of electrical accessories and switchgear, followed by thorough electrical testing to check the system when it is being used normally. This test will flag up any important issues that need to be corrected.
The main reasons these tests need to be done are:
Fire and electric shocks: Problematic wiring has the potential to cause serious issues, including fires and electric shocks.
Insurance: In the event of an accident, an up-to-date EICR is usually the condition of any insurance pay-out.
Expensive maintenance and repairs: If your electrical system breaks down, it can be expensive to repair. An EICR is a good way to prevent any costly emergency maintenance.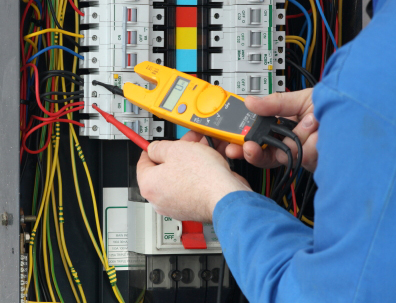 EICRs in Notting Hill: How much do they cost?
It is essential that a qualified electrician completes any EICR or other electrical testing within your home or business premises. We are Part P electricians, which means we can self-certify our work.
We can test any home within the local areas. Our domestic EICs and commercial EICs start from £190, for any residential or commercial property with up to 10 circuits on the consumer unit. This basic report is offered at a fixed fee.
Read our blog about how our multi-skilled electricians are in demand.
For local electricians for EICRs in Notting Hill, call our team
We carry out all types of testing, maintenance and repairs. Please call us now on 020 8265 2061 or email info@mdbespokesolutions.com and we will get back to you.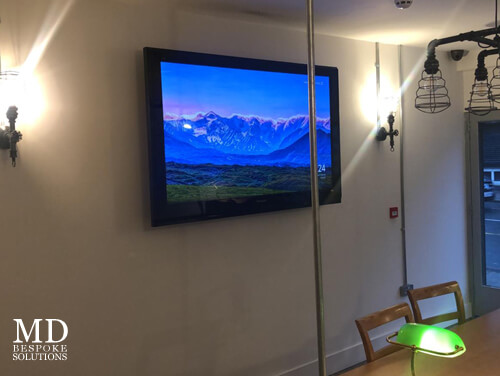 Issuing electrical safety certification in and around:
ActonHammersmithKensingtonMaida ValePaddingtonShepherds BushSt Johns Wood
Need help with your EICR testing?
Our specialist team are on-hand to help guide you through the steps and keep your premises safe.
Call us now on 020 8265 2061 / 07476 661 777