EICR Testing & Surveys in Norwood
We offer Electrical Installation Condition Reports near Norwood, Herne Hill and the local areas.
Prices for Norwood EICR certificates start at just £175. Call 020 8265 2061.
Norwood EICR services – request testing now with your local electrical contractors in South East London
Would you like to organise an EICR (electrical installation condition report) at your home address or business premises? Contact MD Bespoke Solutions. We specialise in a variety of high-quality electrical solutions, including reliable electrical tests in Norwood, Herne Hill, Thornton Heath, Elmers End and South Norwood.
Our specialist team of EICR electrical contractors will come out to your property, making sure that work is completed in line with all NICEIC and British standards. If we find an unsafe installation, we'll let you know, with all in-depth findings detailed in your unique EICR document. Request an electrical inspection as soon as possible at your domestic or commercial building, whether you're the property manager, landlord, homeowner or tenant.
Our local electrical services include:
Electrical condition reports
New lighting design and installation services
Repairs
Maintenance work
Consumer unit upgrades
Specialist rewiring solutions
Much more!
Whether you need a new fire alarm fitted, a modern fuse board replacement or advanced electrical testing, discuss your requirements with our team today. You can arrange services or get a free, competitive quote now by calling us directly on 020 8265 2061.
Periodic electrical inspection specialists near Herne Hill
If you're searching for a reliable, professional electrical company near Herne Hill and Norwood, contact us without delay. All the electrical inspection reports we provide will reveal the existing condition of your electrical installations, ensuring systems remain safe, compliant and in excellent working condition.
If you're unsure about the costs involved, just let us know so that we can provide you with a value for money quote. However, for businesses and landlords, EICRs are required by law every five years or at tenancy changes. If you don't comply, you could be breaching health and safety law or even invalidate your property insurance.
Don't put your staff, tenants or customers at risk. Book an up to date electrical inspection report now.
Choose SE19 NICEIC approved testing services near you
If you're worried about finding a qualified EICR contractor in the SE19 area, the search stops here. We're registered with NICEIC, trained and insured, putting you in safe hands. Our solutions are highly flexible, from providing a home buyer electrical report for solicitors to commercial EICRs. Our contractors work efficiently to complete EICRs in cafés, gyms, retail units, office blocks, apartments, houses, industrial buildings and more.
We have many years of experience in the industry, so we can easily identify when there's a problem with your electrics. Dangerous elements, hazards or parts which no longer comply with the required standards will be recorded on your report. All necessary improvements will be assigned a code, and if you need more information, please don't hesitate to ask. You can even book repairs and upgrades with our team.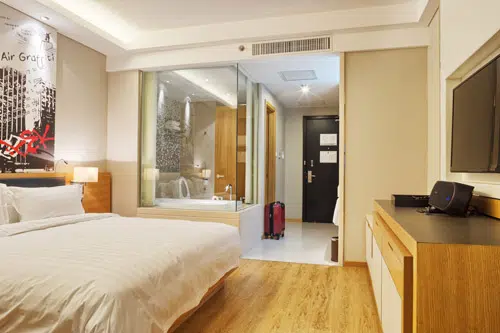 Book a new electrical certification in Norwood
If you need a new electrical safety audit at your Norwood property, we're here to help. We work across the local area, so we can even send out an emergency electrical contractor to your property if you have urgent requirements. When you phone or message us about booking at EICR service, we'll let you know if there's more information we need. All services are tailored to your needs, providing outstanding customer service throughout.
To schedule a new EICR, call now on 020 8265 2061. Alternatively, email us at info@mdbespokesolutions.com, and we'll reply to you shortly.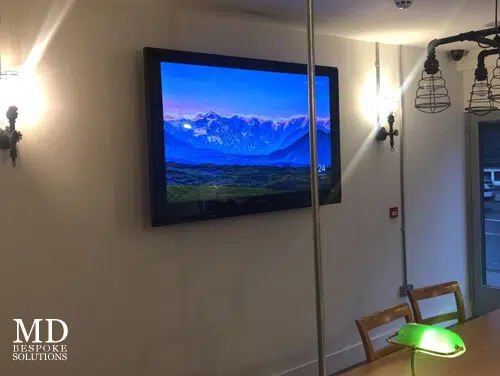 Issuing electrical safety certification in and around:
South Norwood
Elmers End
Lower Norwood
Need help with your EICR testing?
Our specialist team are on-hand to help guide you through the steps and keep your premises safe.
Call us now on 020 8265 2061 / 07476 661 777