EICR Testing & Surveys in Ewell
We offer Electrical Installation Condition Reports near Ewell, Stoneleigh and the local areas.
Prices for Ewell EICR certificates start at just £175. Call 020 8265 2061.
Periodic electrical inspection services near Ewell in Surrey - Book an EICR today
The condition of electrical installations needs to be monitored in every type of property, and one of the quickest and easiest methods of doing this is to schedule an EICR with your local electrical contractors. During your next Electrical Installation Condition Report, any defects developing with the system will be clearly identified, giving you time to book electrical repairs before the situation becomes dangerous. If you require an urgent EICR, MD Bespoke Solutions operates across Ewell, Stoneleigh, Chessington, Hook, Malden and beyond.
Our reliable electricians are skilled, trained and qualified, performing local electrical testing across the area. We come out to all types of property to complete our electrical inspection surveys, from businesses and commercial buildings to domestic dwellings and landlord owned properties. We work quickly, safely and efficiently to produce your new electrical inspection report, highlighting any findings that need action.
As well as our EICR and electrical safety audit services, we provide a range of other bespoke solutions, including:
New lighting designs (interior and exterior)
Property rewiring
Consumer unit replacements
Smart home electrics
CCTV camera systems
Alarm systems
Much more!
Request a free, competitive quote for any of our reliable electrical services now by dropping us a line.
Do I need an EICR in Ewell, KT17?
If you have ever wondered if you need an EICR (Electrical Installation Condition Report) in Ewell or Stoneleigh, the answer is yes. Whether you own your own home or a property, which you rent out, or you are responsible for a non-domestic property, an EICR is always necessary.
Home-owners: Whilst it may not be a legal requirement within owner-occupied homes to have an EICR near KT17, home owners should have their electrics tested regularly, to ensure they are safe to use and are functioning correctly. This will minimise the chance of electrical faults, which could lead to electric shocks or fire and even be a risk to life. EICRs are often recommended during the house buying and selling process.
Businesses: Employers are legally responsible for the health and safety of their employees under the Health and Safety at Work Act 1974. They are also required to safeguard staff against the risk of injury sustained from electricity used during work conditions under the Electricity at Work Regulations 1989.
Landlords: Landlords have a duty of care towards their tenants under The Landlords and Tenants Act 1985, and this ensures checking the electrics within their rental properties are safe at the start of a tenancy and maintained throughout. EICRs for both landlords and businesses provide proof that they have met their legal obligations and are often required for insurance purposes.
Choose an MD Bespoke electrical contractor for NICEIC approved testing near Stoneleigh
Our professional electrical contractors for Stoneleigh and Ewell are highly trained to perform all types of EICR testing, travelling to homes, office blocks, shops, restaurants, gyms, hairdressers, public sector buildings and more to carry out their work. We ensure you have the right electrical certification for your needs, and we can even complete a home buyer electrician report to help with a house sale process.
During your periodic electrical inspection, our team don't just look at the systems visually. We spend a few hours completing in-depth testing so that your electrical safety audit is as thorough as possible. If there's any deterioration present within your installations, we can recommend the best repairs or upgrades you'll need to get the system up to scratch.
In your electrical report, we'll detail our findings. Any faults are assigned a special code to make it clear what's required.
KT17 electrical condition reports and full electrical services
If you've been looking for a local electrician in KT17, the search stops here. We're a NICEIC registered contractor, fully insured and covered by TrustMark. Our work is regularly assessed by leading bodies in the industry, ensuring we're competent to maintain the highest quality and safety standards.
We provide a broad range of services, from full system redesigns and quality installations to ongoing maintenance and fast repairs. We offer excellent communication throughout every service so that you're always kept well informed about progress and findings.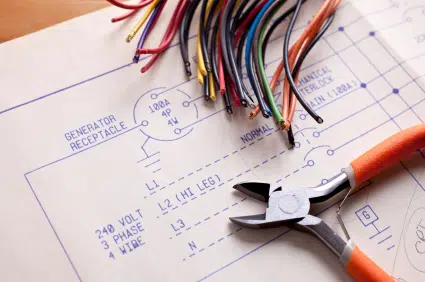 Book an electrical certification and EICR testing in Ewell now
Do you require a new or urgent EICR for your property in Ewell? When you get in touch, our team will talk you through what to expect, finding a convenient appointment time for our contractors to visit your property. This can be out of hours if you want to minimise business disruptions. Just let us know what you need. To get a free quote or book an electrician, call now on 020 8265 2061.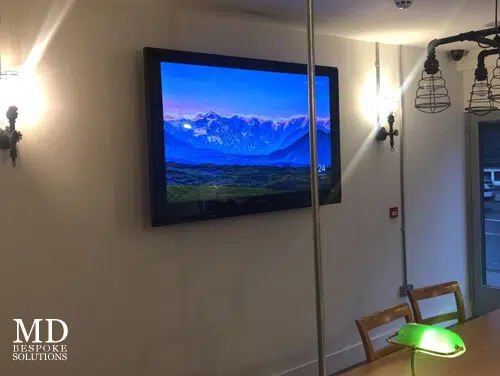 Issuing electrical safety certification in and around:
Kingswood Warren
Old Malden
Need help with your EICR testing?
Our specialist team are on-hand to help guide you through the steps and keep your premises safe.
Call us now on 020 8265 2061 / 07476 661 777