EICR Testing & Surveys in Eastbourne
We offer Electrical Installation Condition Reports near Eastbourne, Seaford and the local areas.
Prices for Eastbourne EICR certificates start at just £175. Call 020 8265 2061.
Reliable electric contractors near to you in Eastbourne for electrical certifications and inspections
Here at MD Bespoke Solutions, we are a customer-focused business providing a wide range of electrical and property renovation services to homeowners, landlords and commercial customers throughout Eastbourne, Seaford, Polegate and the wider areas. The entire team is dedicated to providing the highest standards of workmanship and customer service and are always up to date with the latest technology, practices and regulations.
Electrical safety in your home, rental property or commercial property and compliance with statutory obligations is not something to be overlooked. Our team of NICEIC-accredited and fully-trained electricians can help with any kind of electrical work, on domestic and commercial properties of all sizes. For minor repairs, through to complete house rewires in Eastbourne, EICRs and home buyer electrical tests, we will always offer you a great service at an affordable rate with no hidden costs.
As qualified NICEIC electricians, all our work adheres to British Standard BS 7671 (IEE Wiring Regulations) and NICEIC regulations, allowing our customers to meet their legal obligations regarding electrical safety. We provide a wide range of electrical inspections, reports and certificates required for households, commercial properties and landlords. We are also proud members of TrustMark, so all our work is backed up by a six-year guarantee.
These electrical safety tests include the following:
Commercial conditions reports
Domestic conditions reports
EICRs
Periodic Inspection Reports
Fixed wire testing
Landlord Electrical Safety Certificates
PAT testing
Landlord Electrical Reports
House Buyer Electrical Reports
A certificate will be issued with every electrical installation that we undertake.
If you wish to book an electrical inspection or find out about any of our other services, please do not hesitate to contact us on 020 8265 2061 for an estimate.
Why you need an EICR in your Eastbourne home?
Have you ever considered actually how safe your home's electrical installation is? Electrical certificates provide important details about the compliance and the electrical safety of electrical installations within your home. It is recommended that the electrics in domestic properties are checked at least every 10 years for private homes or five years if its rented (or with each change of tenancy). These are the maximum timescales and older installations will need to be reviewed more frequently to assess their state.
There are hundreds of fires in domestic properties every year and many of these are caused by faulty electrics. During an Electrical Installation Condition Report (EICR) our electricians will complete a physical and visual test of your circuit system and uncover any potential electric shock risks or fire hazards, as well as highlighting any defective electrical work. This will not cause any mess or disruption to you.
The test includes, amongst other things:
Looking at the adequacy and serviceability of equipment, including light fittings, sockets and switches
Confirming the property is protected with the correct and functioning RCDs (residual current devices)
The suitability of the switch and control gear
Looking at type of wiring and its condition
Changes in use of the premises that might lead to deficiencies or problems within the installation
The report will include a timescale of the urgency of any remedial action, with a specific code. Your electrician will then estimate when the next report should be carried out, which will depend on the condition of the installation. These reports can also prove particularly useful in determining the condition of an electrical system before purchasing a property.
Read our blog on how to know if your wiring needs updating.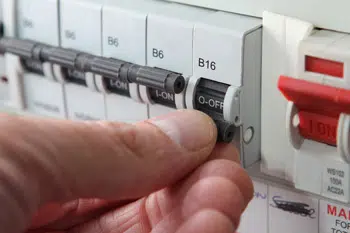 Electrical safety audits and commercial condition reports in Eastbourne, Sussex: Why are they important?
A commercial EICR or EIC will provide an assessment of the electrical installation within a commercial property against the requirements of the most current BS 7671. Typically it is more in-depth than a standard domestic EICR. It is recommended that a commercial property should be tested every five years and installations at industrial premises should be tested at least every three years.
Local electrical contractor for commercial condition reports, periodic electrical inspections or home buyer electric reports near Eastbourne
Call us on 020 8265 2061 or email info@mdbespokesolutions.com Alternatively, fill in an online query form and we will endeavour to get back to you efficiently.
For EICRs in Brighton, Lewes and Dorking, call our team now!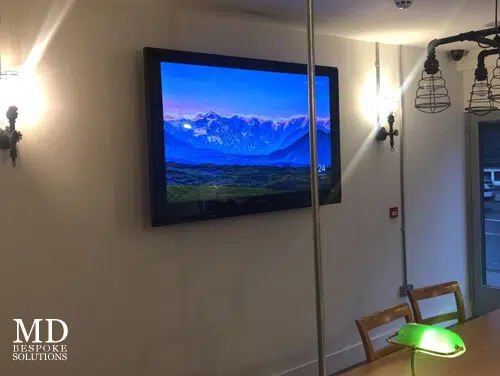 Issuing electrical safety certification in and around:
EastdeanJevingtonPolegateWilmington
Need help with your EICR testing?
Our specialist team are on-hand to help guide you through the steps and keep your premises safe.
Call us now on 020 8265 2061 / 07476 661 777