EICR Testing & Surveys in Chatham
We offer Electrical Installation Condition Reports near Chatham, Cuxton and the local areas.
Prices for Chatham EICR certificates start at just £175. Call 020 8265 2061.
Expert electrical contractors in Chatham, Kent
Having a reliable electrician in your contact list is an essential, inevitable part of owning a home, which is why MD Bespoke strives to offer a trustworthy, transparent and high-quality service to home and business owners based in and around Chatham, Kent.
All of our electricians are NICEIC-approved, meaning they undergo regular training and assessment from the National Inspection Council for Electrical Installation Contracting. We cover many areas throughout Kent including Rochester, Strood, Brompton, Wainscott, Gillingham, Hoo, Chattenden, Rainham, and Wouldham.
Not only is our work of an exceptionally high standard, it's also backed by the government-led TrustMark scheme, which means it comes with a 6-year guarantee.
If you're looking for competent electricians in Kent, get in touch with MD Bespoke today.
EICR services in Sittingbourne, Hempstead & Cuxton
There are several reasons for getting an Electrical Installation Condition Report, also known as an EICR. For example, landlords are under a legal obligation to have EICRs carried out by a qualified electrician every 5 years, in order to ensure the safety of your tenants. If you don't comply, you can face fines of up to £30,000.
Businesses operating out of a premises also face a similar legal obligation in terms of having an EICR carried out. This is to ensure the safety of their employees and any animals or members of the public that might use the premises.
If you're looking to purchase a home, choosing to have an EICR carried out before you go through with the purchase is strongly recommended. This is because it will give you an invaluable insight as to the current condition of the existing electrics, and highlight any areas of concern that you'll need to address.
Need to speak to an expert about your EICR obligations in the Sittingbourne, Hempstead, and Cuxton areas? Get in touch with us today.
House rewires and consumer unit fitting in & around Chatham
If you have an older home in Chatham, or you haven't had your house electrics inspected for a number of years, it may be due a rewire. Signs that you may need to rewire your home include circuit breakers that trip regularly, slight shocks from switches and outlets, frequently flickering or dimming lights, and damaged or exposed wires.
While you may be worried about the cost and chaos often associated with house rewires, our expert electricians can often work with you to come up with a creative, safe solution that doesn't disrupt your daily life.
If you'd like to get a free, no-obligation quote for a house rewire or consumer unit installation, get in touch with us today.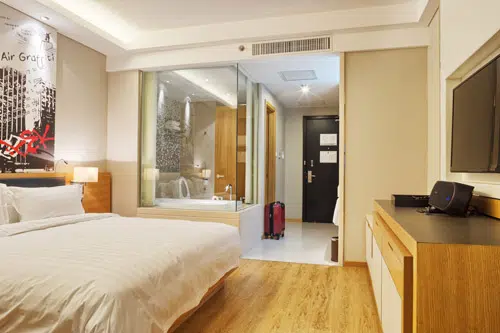 Electricians for interior & exterior lighting in ME14
Interior and exterior lighting can make your home a better, more impressive, and safer place to live. Whether you want your lighting to create wow factor, add illumination to tricky areas such as the loft or cellar or enhance your outdoor security, MD Bespoke are on hand to help.
Our contractors have decades of experience in lighting solutions including swimming pools, outdoor porches, attic spaces, and everything in between. We can provide expert electrical services throughout ME14 and the surrounding postcodes, with specialist knowledge when it comes to the design and installation of lighting.
Get a free quote for your electrical work from MD Bespoke
Whether you want to talk to a friendly expert about any of our electrical services in Chatham, or if you'd like to arrange a free, no-obligation quote, you can call us today on 020 8265 2061 or email us on info@mdbespokesolutions.com and we'll get back to you.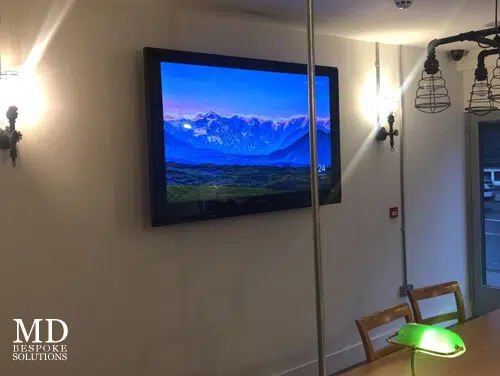 Issuing electrical safety certification in and around:
Brompton
Chattenden
Cuxton
Gillingham
Hoo
Rochester
Strood
Wainscott
Wouldham
Need help with your EICR testing?
Our specialist team are on-hand to help guide you through the steps and keep your premises safe.
Call us now on 020 8265 2061 / 07476 661 777