EICR Testing & Surveys in Charlton
We offer Electrical Installation Condition Reports near Charlton, Woolwich and the local areas.
Prices for Charlton EICR certificates start at just £175. Call 020 8265 2061.
Periodic electrical inspections and electrical safety audits in Charlton by NICEIC-approved electricians
Are you looking for a quality and affordable electrician? MD Bespoke Solutions provide local electricians and property renovation and maintenance services to householders, landlords and businesses in Charlton, Kidbrooke, Hornfair and the wider areas of London, Surrey and the South East. Our NICEIC-approved and Part P electricians will make you their priority as soon as you make contact. Whether you have an electrical emergency, need an EICR or simply need advice, we can help. Our electrical contractors have a vast amount of experience in all areas of electrical services, including LED lighting, landlord electrical safety certificates, EICRs, consumer unit changes and upgrades, fault finding and repairs, exterior lighting, emergency lighting and much more. We also complete full and partial rewires in Charlton.
As a landlord, employer or homeowner, it is important that you take reasonable steps to keep your electrical installation safe, thereby preventing harm to you or your family, tenants, employees or customers. If you are a landlord or business, you will also need to prove that you took these steps, else you could face prosecution.
The periodic inspection and testing will:
Ensure the safety of people against the effects of burns or electric shocks
Confirm that the electrical installation has not deteriorated and is not damaged
Protect the property from potential fires
To make sure an electrical installation is as safe as possible, you should have an inspection or test carried out to identify any areas that might need improving. The most common test is the Electrical Installation Condition Report (EICR), formerly known as the Periodic Inspection Report (PIR). The certificate, which we give our customers has either a satisfactory or unsatisfactory outcome. If it is unsatisfactory, we will show the work that needs to be done to bring the system up to date and can do this work for you. This will show that you take your electrical responsibility seriously and provide you with valuable peace of mind. Read our blog about what every homeowner needs to know about upgrading your electrics.
Our staff are polite, professional and friendly and will always cause minimal fuss and disruption whilst completing any work. We believe that communication is key, so will always discuss any work with you thoroughly and keep you informed throughout.
To book one of our electricians for an electrical inspection or test, please call 020 8265 2061.
Do I need an EICR in Charlton?
Electrical installations deteriorate over time and they should periodically inspected and tested to ensure they comply with current guidelines and are safe. There are many names for these tests, including:
Electrical Installation Condition Report (EICR)
Fixed Wire Testing
Periodic Inspection Report (PIR)
Electrical Safety Certificate
Landlord Electrical Certificate
Homebuyer Electrical Report
The most common test is the EICR, which is a statutory requirement for landlords, letting agents and employers. This will inspect and test the electrical installation comparing it with current regulations, known as IET Wiring Regulations.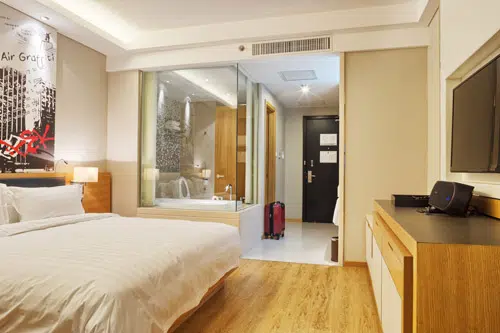 What does an EICR in Bexley examine?
The inspection looks at:
Earthing and bonding
Trips switches and fuses
The condition of switches, sockets and accessories
Any accessories that might need replacing
Wiring systems and their condition
Sockets which are used outdoors
Identification of wiring and notices
Any changes in use of the premises that may have led to, or lead to, unsafe conditions
After any test, we will issue you with a comprehensive and clearly-written reports, showing any areas of concern. Any issues are highlighted with a code.
There are three codes:
Code 1: This means that there is danger present and risk of injury, so immediate action needs to be taken.
Code 2: This means the problem is potentially dangerous, so urgent remedial action is required to remove the potential danger.
Code 3: This shows non compliance with the current safety standard and means improvement is recommended, even though it doesn't present an immediate threat.
Any remedial work can be carried out in tandem or carried out at a later date, once the system has been made safe.
For commercial condition reports, EICRs and periodic electrical inspections in Bexley, call us now!
If you'd like to find out more about EICRs or PIRs, please talk to our team today and they can help. We can be reached on 020 8265 2061, or via our email at info@mdbespokesolutions.com. Alternatively, you can fill in an online query form.
Need help with your EICR testing?
Our specialist team are on-hand to help guide you through the steps and keep your premises safe.
Call us now on 020 8265 2061 / 07476 661 777