EICR Testing & Surveys in Camberley
We offer Electrical Installation Condition Reports near Camberley, Frimley and the local areas.
Prices for Camberley EICR certificates start at just £175. Call 020 8265 2061.
NICEIC-approved electrical contractors near Camberley, for electrical safety audits
Are you looking for a company that can offer you a comprehensive range of electrical and other property maintenance services? Then look no further than MD Bespoke Solutions. Our local and reliable electricians work for residential, commercial and industrial customers in Camberley, Frimley and throughout Surrey.
Whether you need a fuse board or consumer unit upgrade or a complete rewire, or you need electrical maintenance, testing, and repairs, our electrical contractors have a wealth of experience and expertise in all areas. We stay up-to-date with all the latest technological advances, so can help with energy-saving, smart technology and innovative lighting designs.
EICRs local to Camberley
We are also well-versed in everything to do with electrical safety and testing. It is imperative that all electrical systems are tested regularly so any problems can be rectified so the installation remains safe to use. We conduct all types of electrical safety audits, including EICRs (electrical installation condition reports), commercial condition reports, homebuyer electric reports, and landlord safety tests.
We have an impeccable health and safety record and all work strictly adheres to IEE Wiring Regulations (BS 7671:2008). All paperwork is completed and handed over for your records to be used for insurance companies and as proof you are fulfilling any legal obligations.
All customers will be given paperwork for their records, which acts as proof of fulfilling any legal requirements and is often requested by insurance companies.
Keen to hear more? Call us now on 020 8265 2061.
Do I need an EICR?
If you have ever wondered if you need an EICR (Electrical Installation Condition Report), the answer is yes. Whether you own your own home or a property, which you rent out, or you are responsible for a non-domestic property, an EICR is always necessary.
Home-owners: Whilst it may not be a legal requirement within owner-occupied homes to have an EICR, home owners should have their electrics tested regularly, to ensure they are safe to use and are functioning correctly. This will minimise the chance of electrical faults, which could lead to electric shocks or fire and even be a risk to life. EICRs are often recommended during the house buying and selling process.
Businesses: Employers are legally responsible for the health and safety of their employees under the Health and Safety at Work Act 1974. They are also required to safeguard staff against the risk of injury sustained from electricity used during work conditions under the Electricity at Work Regulations 1989.
Landlords: Landlords have a duty of care towards their tenants under The Landlords and Tenants Act 1985, and this ensures checking the electrics within their rental properties are safe at the start of a tenancy and maintained throughout. EICRs for both landlords and businesses provide proof that they have met their legal obligations and are often required for insurance purposes.
Why choose us for your EICRs or PIRs in and around Frimley (GU15)?
It is normal that electrical installations deteriorate over time. As well as potentially causing safety issues, regulations are being updated regularly to account for safety in the workplace. There are obvious issues that your electrics are unsafe such as fuses tripping, flickering switches and discoloured switches, but much of the system is hidden, so any problems may be invisible.
Why choose us?
Highly-competitive prices with free quotes at any time and no hidden fees
We work 365 days a year around our customer's schedules and always aim to cause minimal disturbance if you are a business, we can organise for testing to be completed out of hours
We offer a wide range of electrical and property renovation and improvement services, including plumbing, decorating and building works.
We are NICEIC-registered and approved, which means you can be sure that our work will always meet the highest standards
We also belong to the TrustMark scheme and hold £10million public liability insurance for your additional peace of mind
We work throughout the South East and also complete EICRs in X and X
Camberley Home buyer electric reports
Your home is likely to be one of the most expensive and important purchases that you ever make. A normal survey will not go into any detail regarding your electrical installation, so it is essential to get an independent safety test done by a qualified electrician.
We can complete this for you and liaise with estate agents or property managers, if necessary. As well as checking the installation is safe, this test will also highly any current or potential issues. If these could be costly to remedy, this could be used within the property negotiations. We complete home buyer electric reports and EICRs in Aldershot and Grays.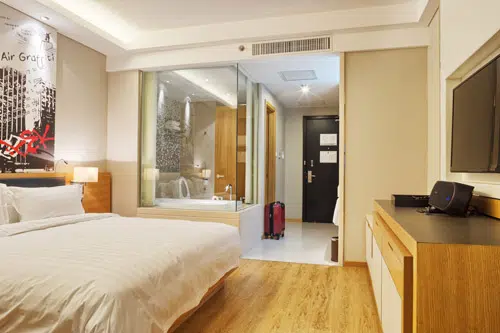 For commercial condition reports and other electrical testing in Camberley, please get in touch
Call us on 020 8265 2061 or email info@mdbespokesolutions.com and we will get back to you.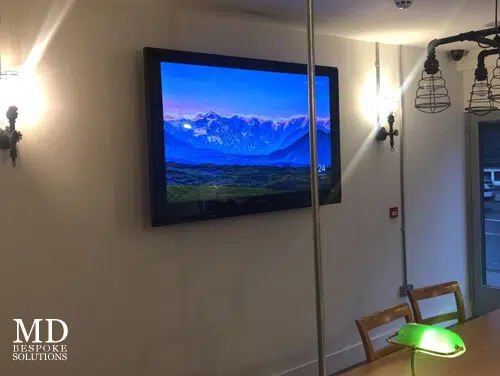 Issuing electrical safety certification in and around:
Blackwater
Sandhurst
Frimley
Deepcut
Easthampstead
Crowthorne
Cove
Hawley
Need help with your EICR testing?
Our specialist team are on-hand to help guide you through the steps and keep your premises safe.
Call us now on 020 8265 2061 / 07476 661 777