EICR Testing & Surveys in Grays
We offer Electrical Installation Condition Reports near Grays, Gravesend and the local areas.
Prices for Grays EICR certificates start at just £175. Call 020 8265 2061.
Premier electrical contractors for electrical inspections certification in and around Grays, Essex
Electrical safety is a key issue. With government statistics reporting that four people a day are injured or killed in fires related to electrical faults, you can never be too careful. The best way to check the safety of your electrical installation is with an electrical installation condition report or EICR. We complete thorough and efficient EICRs and a range of other electrical safety tests in Grays, Gravesend and throughout Essex.
The electrical contractors at MD Bespoke Solutions are professional, reliable and friendly and can complete several types of electrical work. From partial and full rewires of small flats to large commercial buildings, through to lighting design or emergency lighting, we can do it all.
If you are unsure about your legal obligations regarding electrical safety, we can also help. Landlords and commercial companies or businesses are legally obliged to have commercial condition reports and EICRs at regular intervals.
We can help with:
Electrical Installation Condition Reports
Full and partial rewiring
Consumer unit upgrades and replacements
Domestic electrical safety reports
Electrical certification
Electrical safety audits
Inside and outdoor lighting
Smart technology
LED lighting
If you need assistance with your electrics in any capacity, we can help. We can talk to you or complete a site visit at a convenient time and give you a no-obligation quote. For your peace of mind, we are members of government-backed TrustMark, so our work is guaranteed for six years.
If you have a project you wish to discuss, call us now on 020 8265 2061.
What is an EICR and why do I need one near Gravesend (DA11)
An EICR is like a car MOT for your electrical system and is a comprehensive check of all the fixed wiring. It formally substituted the old Periodic Electrical Inspection Report in 2012 and sometimes called a fixed wire test.
This test involves testing all the electrical installations and circuits in your building. Alongside obvious visual elements, it assesses the underlying system, including the wiring and earthing and bonding.
If we notice any problems, they are given a code. The most unsafe code is C1, which means that immediate action is required and there is a risk of injury. An example could be an accessible live bare part. C2 means your installation is potentially dangerous, such as with a non-earthed installation and urgent remedial action is required. C3 means improvement is required, such as if warning notices are not in place. Read our blog about staying safe with electricity this Christmas.
Grays EICRs: How frequent do they need to be
The frequency of electrical safety audits can vary.
Owner-occupied homes every 10 years
Commercial and retail buildings every five years
Construction sites every six months
Industrial buildings every three years
Educational facilities, such as schools and colleges, every five years
Leisure facilities, such as theatres, every three years
Private or commercial rental properties every five years or with each change of tenancy
We also offer EICRs in Kings Langley and Burgess Hill.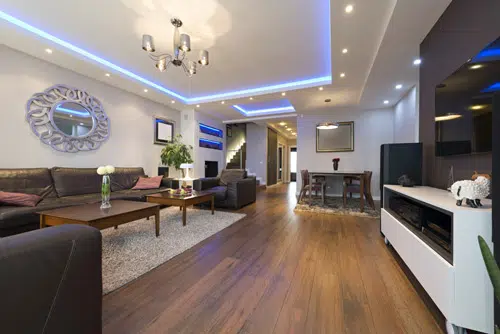 For NICEIC-approved electrical testing in Grays, call our team
Please get in touch now on 020 8265 2061 or email info@mdbespokesolutions.com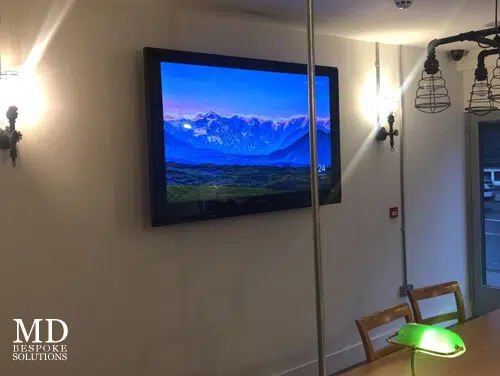 Issuing electrical safety certification in and around:
Stifford
South Ockendon
Tilbury
Swanscombe
Northfleet
Need help with your EICR testing?
Our specialist team are on-hand to help guide you through the steps and keep your premises safe.
Call us now on 020 8265 2061 / 07476 661 777