Fire risk assessment experts – West Sussex fire alarm system installations & more
Do you require a West Sussex fire safety assessment or a fire alarm fitted? The risks of fire and smoke should be taken very seriously, whether you're a landlord, business owner or property manager.
At MD Bespoke Solutions, we're your local fire risk assessors, coming out to both residential and commercial premises in the area. We also install a range of modern fire alarms, providing early warning systems for building occupants.
Our solutions help you comply with UK fire safety regulations, protecting your staff, tenants and assets from avoidable harm. Our fire risk surveys cover everything from checking escape routes to making recommendations for fire safety improvements. We even offer an emergency lighting service, covering the design and installation.
Our fire safety solutions include:
Fire alarm installations
Fire safety surveys
Building structure & escape route assessments
Emergency lighting design & installation
Fire equipment & alarm testing
To schedule a fire risk consultation or request a fire alarm estimate, call us now on 020 8265 2061.
In-depth fire risk assessments – expert fire risk management for your building
Are you responsible for managing fire safety at a residential or commercial property? If you don't meet your responsibilities or comply with health and safety laws, you could face hefty fines or even a prison sentence if your failures lead to an accident occurring.
Contact the team at MD Bespoke Solutions for expert assistance and advice. We'll help you meet all the necessary regulations, carrying out professional fire risk assessments to identify hazards or action required.
What do fire risk assessors check?
When we conduct our assessments, we survey a range of elements at your premises to ensure you comply with the relevant fire safety criteria. This includes checking the building layout, fire evacuation signs and emergency lighting. We even have special services for fire door checks. As well as physical surveys, we'll also confirm aspects such as how many people occupy the building and its fire history.
Who's responsible for fire hazard checks?
Whether you're based in commercial premises or manage a residential block, there should be a responsible person named to ensure the fire safety of the property via the necessary checks. This means organising appropriate fire risk surveys and fire evacuation assessments. When you hire us, we'll work closely with you throughout, talking you through any concerns so that you understand the action required to get your building's fire safety measures up to scratch.
How often are commercial fire risk checks needed?
Many businesses and landlords schedule an official fire risk assessment every year alongside other safety checks, as British Standards recommend their completion at regular intervals. You may also want a survey carried out if major works have been completed to your building. You must keep a record of the assessments if there are five or more building occupants, so rest assured that we'll always provide you with a copy of the report.
Fire alarm maintenance & emergency lighting installs
After your building survey is complete, you may need West Sussex fire alarm companies to provide you with a quote if your existing system isn't up to scratch. Luckily, at MD Bespoke Solutions, we deliver all-in-one solutions, performing both remedial and ongoing fire safety work, from fire alarm maintenance to emergency light testing.
Fire alarms & emergency lighting installation
Do you need an up-to-date fire alarm system designed and installed at your premises? We're highly qualified fire safety technicians, fitting modern fire alarm systems at all property types, including office blocks, schools, apartment buildings and retail outlets. All our products comply with the latest fire safety legislation, and we'll design a system tailored to your needs, helping protect your assets, occupants and visitors from harm.
Fire alarm testing services
After fitting your fire alarm system, we can also deliver any ongoing maintenance required to ensure your system remains in excellent working order all year round. In the unlikely event that any technical glitches occur to your alarm system, we can efficiently repair the issue to make sure your system works as it should.
Fire equipment installations & checks – fire doors, extinguishers & more
Did you know there are legal requirements for fire extinguisher supplies and fire doors? We've got you covered. Our fire door and extinguisher services include risk assessments (e.g. smoke seal checks), equipment testing and installations. Just let us know what you need.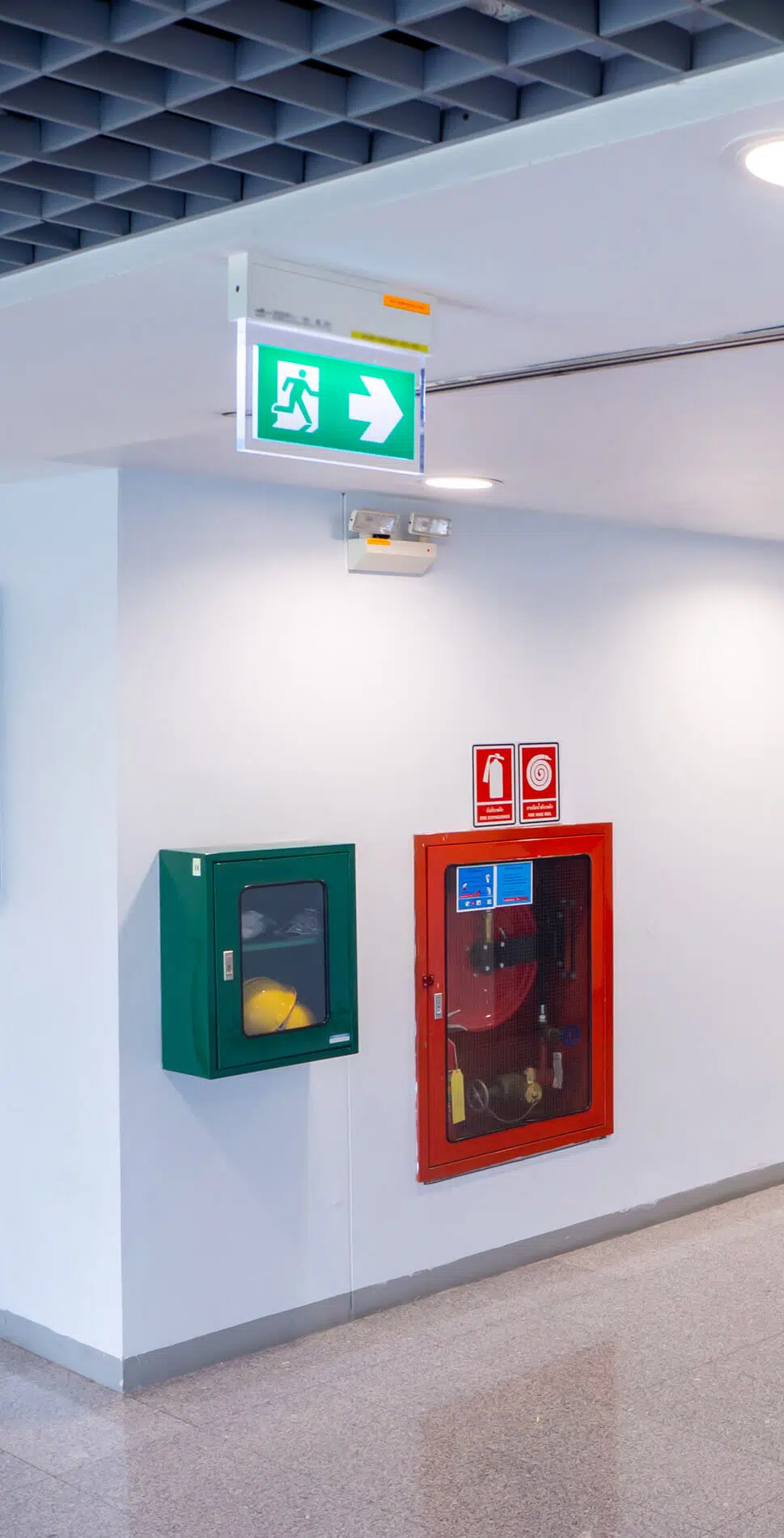 Providing Fire Alarm Installs in West Sussex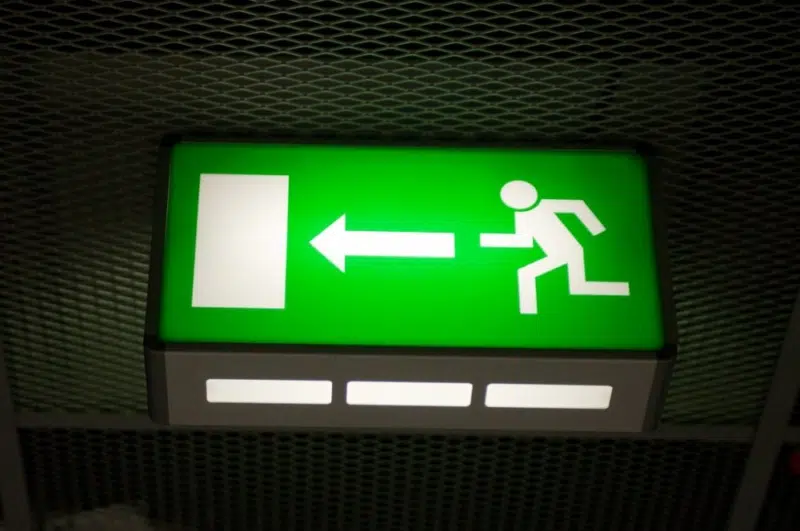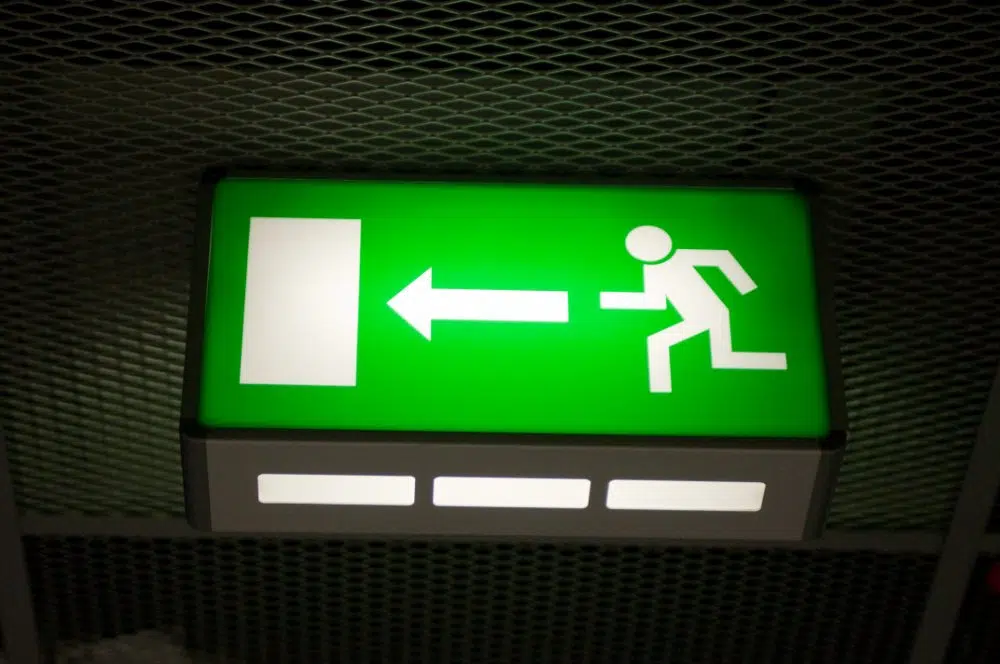 Fire Alarm Maintenance in West Sussex
Are you qualified to carry out fire risk assessments?
Yes! As qualified fire safety engineers and NICEIC registered electricians, we're highly experienced in everything we do. We're on the BAFE Fire Safety Register.
Need an emergency lighting testing service? Contact us
As professional electricians, we're also an emergency lighting company, helping you ensure your building complies with up-to-date fire evacuation guidelines. Escape routes should be well-lit with appropriate signage, so we cover a whole spectrum of emergency lighting solutions, including design, installation and testing.
We also offer electrical services, such as bespoke lighting design, EICRs, rewires and consumer unit upgrades.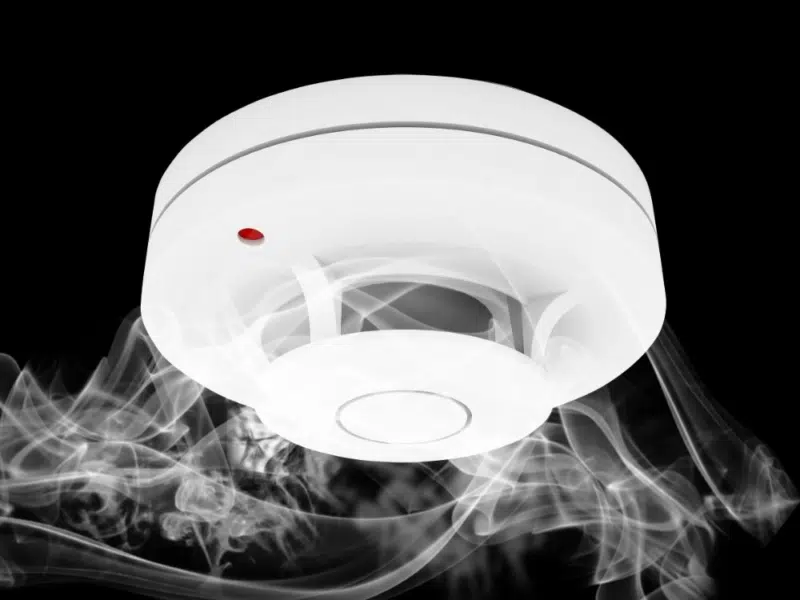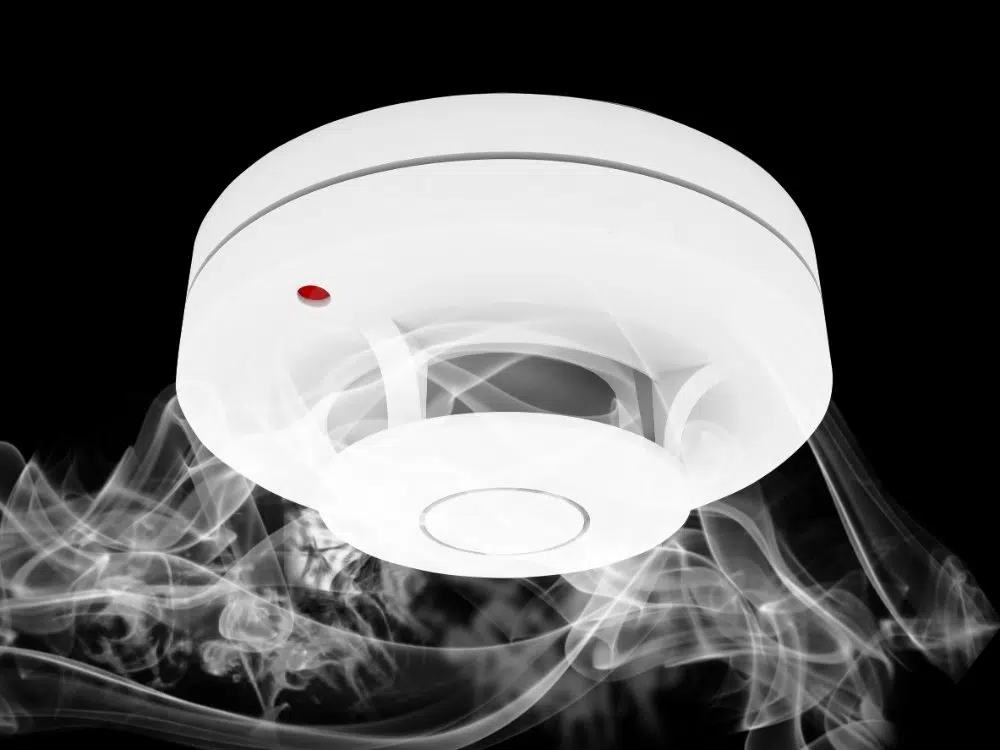 Check your fire alarms are safe in West Sussex
Request a West Sussex fire evacuation assessment & free quote
Are you looking for West Sussex fire alarm companies near you? To schedule a free, no-obligation consultation and quotation, call MD Bespoke Solutions now. You can reach us on 020 8265 2061, or send a message to info@mdbespokesolutions.com.