Experienced fire risk assessors near Guildford, Surrey – fire risk assessments & alarm services
If you're searching for trusted fire risk assessors near Guildford and Godalming, speak to the team at MD Bespoke Solutions.
We're an experienced fire safety company, providing domestic and commercial fire risk checks, alongside our fire alarm solutions. Whether you're a property landlord, business owner or managing agent, you must manage the risks of fire and smoke.
As well as comprehensive fire risk assessment services, we also supply and fit high-quality fire alarms for all types of properties. We tailor our solutions to your requirements, so if you need regular fire alarm tests or emergency lighting installed, we're the company for you.
Request a fire risk consultation if:
You run your organisation from commercial premises
Your business has over 5 occupants in its building
You're responsible for fire safety management at your company
You own a house or property with communal areas
You manage an HMO
Paid accommodation is offered at your property
For more honest, expert advice, call our offices today on 020 8265 2061.
Fire hazard checks in Guildford – request a fire evacuation assessment
You should always use the services of qualified fire risk assessors to complete checks at your Guildford premises. They'll have the right knowledge and understanding of current fire safety rules and will flag any areas of concern or risks developing at your property. At MD Bespoke Solutions, our fire safety engineers have years of experience coming out to sites such as hotels, warehouses, schools and private residences.
What do fire risk surveys assess?
Fire risk assessments will check lots of different parts of your property, including safety measures you already have in place, such as fire doors and extinguishers. They'll also look at materials that are potential fire hazards and check if there are adequate escape routes from the building. When we deliver our findings, the report will be straightforward to help you understand any improvements needed or areas of concern. We can also help you with any solutions required, including fire alarm system upgrades.
How long does a fire risk management survey take?
Fire risk management surveys can vary in length, depending on how big your premises are and how many elements need assessing. We'll be checking you meet all the requirements of the Regulatory Reform (Fire Safety) Order 2005, so this can take several hours to complete, especially in larger buildings. However, we'll work closely with you to ensure noise is kept to a minimum, letting you know how long we think the survey will take to complete.
How to request a professional fire risk assessment
Many businesses and landlords like to request an annual fire risk assessment at their property, which is a must if any property alterations have taken place during the year. To book a fire safety survey, you can contact us today on 020 8265 2061, and we'll find a convenient time for us to visit.
Fire alarm system installations & emergency lighting installs in Godalming
Do you need reliable fire alarm services near Godalming? We're one of the most experienced fire alarm companies in the area, offering everything from fire alarm testing to alarm upgrades.
Fire alarm installations & new fire alarm certificate services
Do you need a new fire alarm and certificate for your property? Our fire alarm services are suitable for all property types, from office blocks and factories to residential houses. Our professional installations ensure all products comply with the latest British Standards and industry regulations, providing robust early warning systems for smoke and fire. We always work efficiently to ensure your new system is fitted in no time, providing an up-to-date fire alarm certificate for your records.
Fire doors, extinguishers & escape route solutions
Fire risks in a building can be greatly reduced via safety measures such as adequate signage and lighting, appropriate fire extinguishers and fire doors. These measures save lives and reduce the spread of smoke and fire, giving occupants more time to evacuate the building. At MD Bespoke Solutions, our solutions include fire extinguisher installation services and fire door assessments. We'll always check for signs of any damage during our surveys, including adequate smoke seals and equipment availability.
Fire alarm testing & maintenance
Once you've had a fire alarm system installed, it will need to be regularly checked so that you meet your health and safety responsibilities as an employer or landlord. We offer fire alarm maintenance and testing, ensuring the system remains in safe working order throughout the year.
If you need us to visit asap, give us a call, and we'll come out to you at the earliest convenience if we have availability.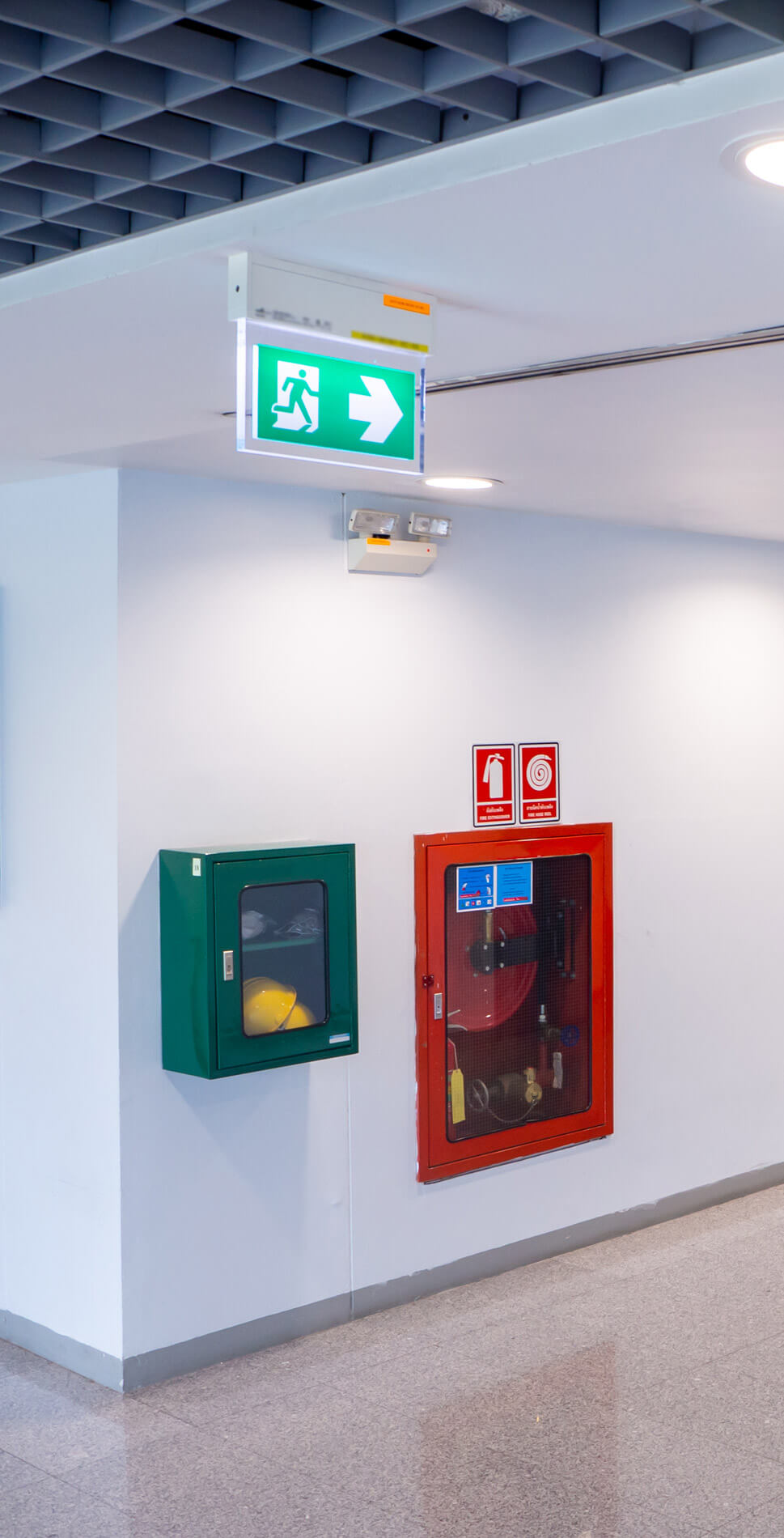 Providing Fire Alarm Installs in Guildford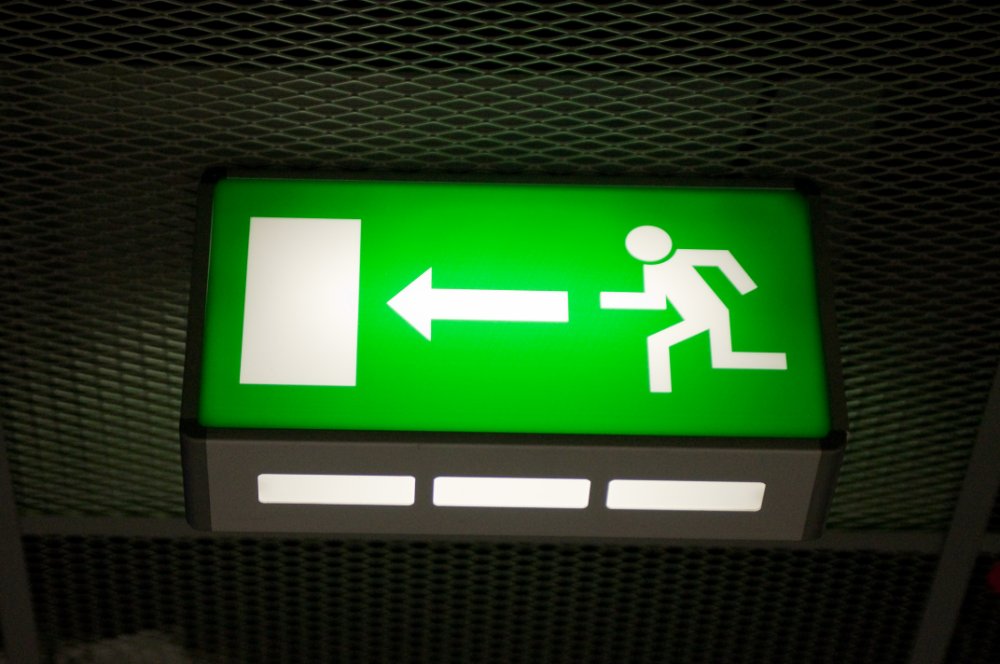 Fire Alarm Maintenance in Guildford
Are you registered with BAFE?
Yes. We're with multiple UK bodies, including the BAFE Fire Safety Register and NICEIC.
Emergency lighting design & emergency light testing
We operate a reliable emergency lighting installation and testing service, covering all your needs. Our emergency lighting solutions are modern and durable, lasting for several hours after power is lost. This ensures others can still see where they are going as they evacuate the building. When you get in touch, we'll talk you through all product options available as part of our emergency lighting service.
Need an electrical contractor? As well as our fire alarm services, we also offer a range of other electrical solutions, including consumer unit upgrades and EICRs.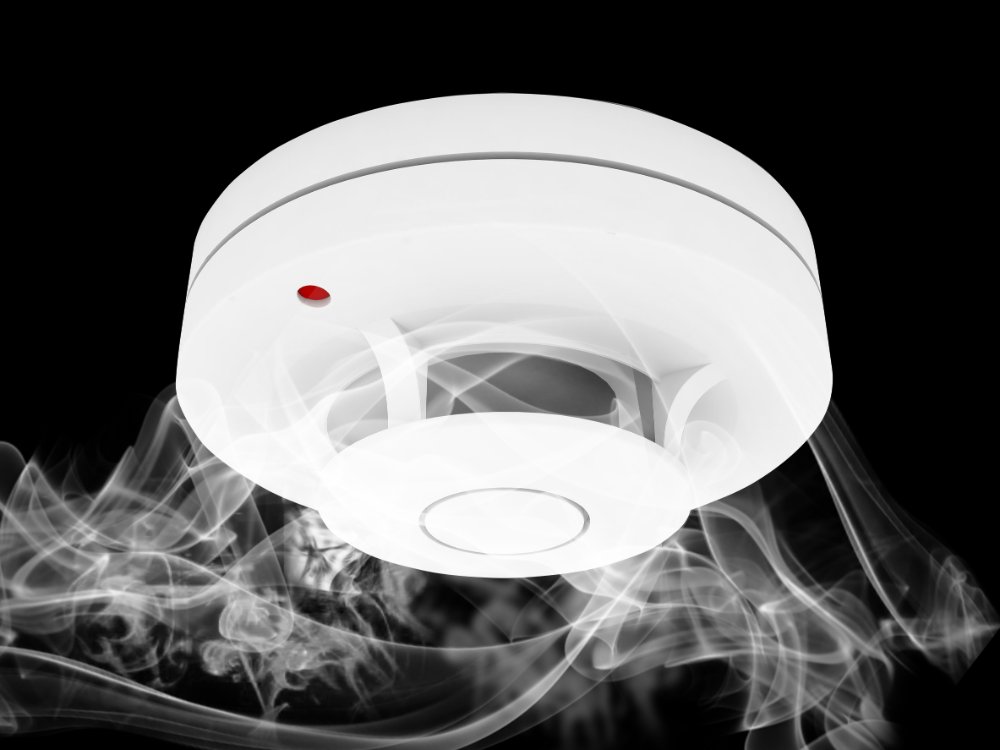 Check your fire alarms are safe in Guildford
Book residential & commercial fire risk checks in Guildford – free quotes
If you'd like to book a new fire risk assessment or alarm installation in Guildford, contact MD Bespoke Solutions now on 020 8265 2061, or send an email to info@mdbespokesolutions.com.