Wimbledon pod point charger company – professional installation services
MD Bespoke Solutions offers local pod point charger installs. Get a new electric car charging point fitted at residential and commercial settings in and around Wimbledon, Southfields and Raynes Park. All solutions are tailored to requirements, ensuring your modern pod point charger complies with UK safety regulations.
We're an OZEV-registered pod point installer, taking the hassle out of the process. As NICEIC-registered contractors, we supply and install various electric vehicle chargers, recommending the best product for your vehicle and premises.
Why choose our solutions?
Reliable electrical services from an experienced team
Domestic and commercial EV chargers
Fast and safe charging process
Fully insured company
Competitive prices
Free, no-obligation estimates
Would you like a free EV charger quote (including supply and installation)? Contact our qualified electrical contractors today. To speak to our friendly team, you can reach us on 020 8265 2061.
Install a new electric car charging point in Southfields – Your EV charging experts
Would you like an EV home charger fitted at your home in Southfields or Wimbledon? Give your vehicle extra power so you never have to worry about finding a charge point on the go.
Why install a home EV charger?
Easy vehicle charging: Powering an electric car is simple with home EV charge points. You can plug in your vehicle overnight for convenience or whenever you need extra charge.
Safe process: Our domestic pod points are designed for your needs, safely charging your car.
Weatherproof: Built to last, modern EV chargers are highly weatherproof, so you can charge your vehicle in all conditions.
Smart technology: We have access to products from top manufacturers, and some EV chargers even come with smart home features for greater control over their operation.
Lower fuel costs: By switching to a fully electric or plug-in hybrid vehicle, you can reduce expenditure on diesel or petrol.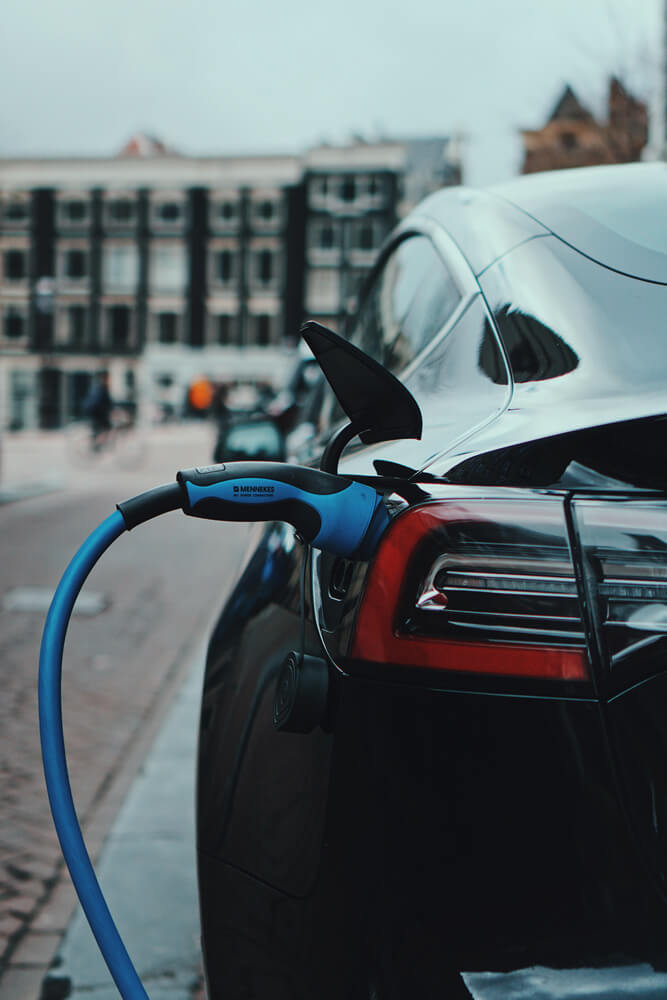 Get a commercial EV charge point for your business premises – SW19 commercial electric car chargers
Do you want to hire SW19 EV charging companies? With the UK switching to the manufacture of electric and plug-in hybrid cars over the next decade or so, it's important to get ahead. That's why MD Bespoke Solutions offers commercial pod point charger installations at business sites across the area.
Whether you have a single vehicle or a fleet of electric vans, we can install one or more EV chargers at your property. As an experienced commercial electrician, we can even advise you about the best designs and layouts for the chargers, ensuring the set-up works for you.
Why install commercial EV pod points at your site?
Ensure your fleet has enough power for business operations each day.
Have more than one pod point available for your vehicles.
Install chargers in convenient locations, including parking bays.
Impress customers, staff and visitors with on-site charging abilities.
Reduce emissions and meet your responsibilities to 'go green'.
Enjoy a fast and efficient installation process, minimising disruptions.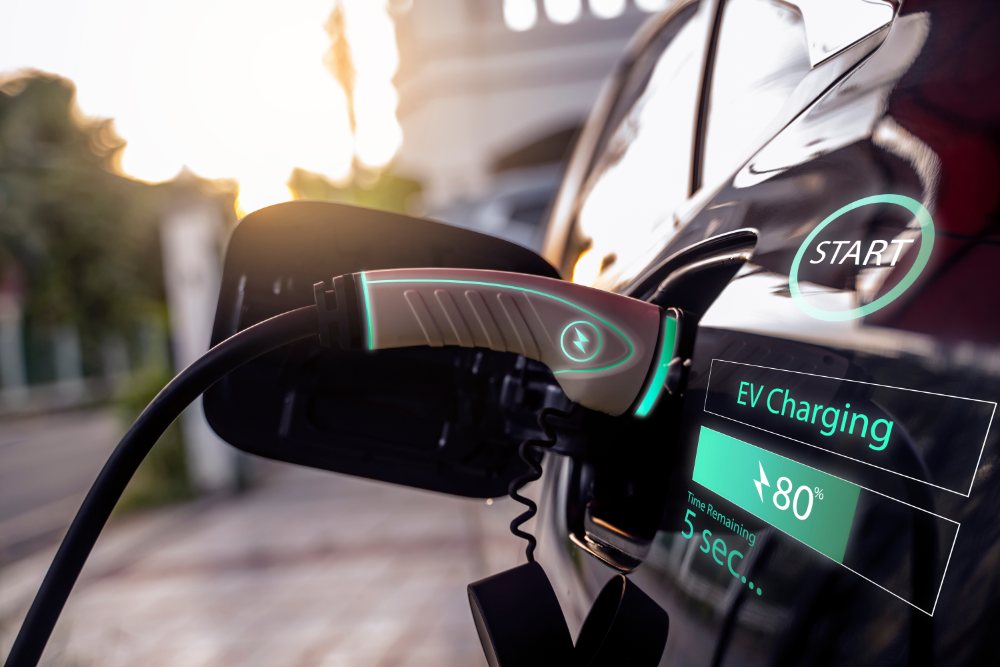 Grants for a commercial or home EV charger installation – Get advice from specialist EV home charger installers
Are you looking for an EV home car charging installation specialist? As a NICEIC and OZEV-registered electrician for electric vehicle charging, we can advise you about the grants and financial support available to you. This includes EV chargepoint grants, workplace charging schemes and on-street residential chargepoint schemes.
Help from the Office of Zero Emission Vehicles (OZEV) is continually changing but aims to support the increased use of hybrid and electric vehicles. Therefore, you need to speak to a team with their finger on the pulse about relevant schemes you may benefit from. We regularly work with landlords, property owners and commercial organisations.
Speak to our electrical contractors to find out more.