Five Reasons to Choose MD Bespoke Solutions as Your Electrician
When it comes to finding a reputable electrician, it's often hard to know which one to use. With countless (sometimes unreliable) tradesmen out there, finding a company that is both professional and dependable can sometimes seem like a challenge.
Today, we're counting down the top five reasons to choose MD Bespoke Solutions as your regular electrician in Reigate. We hope reading this will help to reassure you, and we look forward to hearing from you on 020 8265 2061.
1. We Offer a Range of Electrical Services
At MD Bespoke Solutions, we're proud to be an electrician that offers our Reigate customers a broad range of services. From house rewiring to outside lighting, and fuseboard replacement to landlord electrical services, no matter what your requirements, our team will be able to accommodate.
2. We're Fully Qualified
With unregistered electricians working in the Reigate area, it can be hard to sort the wheat from the chaff when selecting one for the important work that you need done. But with MD Bespoke Solutions, you can be confident that you'll receive a premium service from a highly regarded electrician. And, to give you further peace of mind when enlisting our electrical services, we thought you'd like to know that we're NICEIC contractor approved. That means that our skills as electricians have been assessed and commended by a professional council.
3.  We're Local
Based near Streatham Common, we're an electrician that's conveniently located to serve the Reigate area. Whether you require house rewiring or a fuseboard replacement, being situated less than 45 minutes by car along the A23 means that we'll always be able to get to you promptly.
4. We Offer Quality Landlord Electrical Services
Where some electricians may work exclusively for owner occupied properties, MD Bespoke Solutions is proud to offer the landlords of Reigate a quality electrical service, too. So if you have a tenanted building, for which you need a fuseboard replacement or some outside lighting installation, our quality landlord electrical services will accommodate you at your convenience.
5. We're Both a Commercial and Residential Electrician
At MD Bespoke Solutions, it's not just private homes we work in. So if you need a quality electrician to come and assist in your Reigate-based office, we're also able to assist.
To take advantage of the many benefits of choosing MD Bespoke Solutions as your electrician, call today on 020 8265 2061, or send us over an email at info@mdbespokesolutions.com. You'll be glad that you did!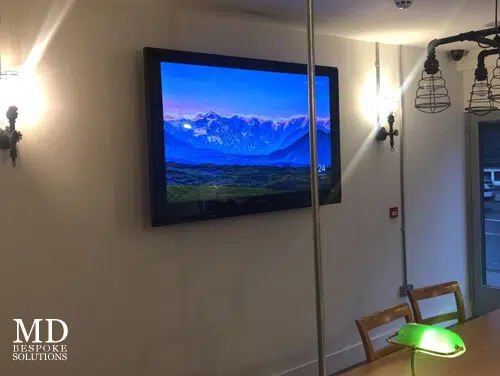 Electricians in:
Gatton
Betchworth
Buckland Leigh