MD Bespoke: Qualified in New Malden
If you are about to refurbish or decorate, it may be tempting to ask the decorator or builder to fit new sockets or carry out electrical rewiring. This is often the case when you are considering renovation to just one room or small contained area of your home; it can seem a waste of funds to call in the services of a local West Barnes electrician.
However, the dangers of using an inexperienced tradesperson may cost you dearly in faulty appliances or wiring which could lead to a fire. In fact every year about 70 people die and 350,000 are seriously injured from electrical accidents in the home in the UK.
Electrical services New Malden
An experienced electrician, Part P qualified to meet NICEIC standards, will comply with Electrical Safety Council regulations. This applies to any electrical project you are planning from complete house rewiring, outside garden or driveway lighting to consumer unit replacement, CCTV or fire alarms.
Safety certificates
An electrical condition report is usually required when buying or selling your property and, in particular, after flood or fire damage. Some homes in New Malden, many of which were built decades ago, have old and unsafe wiring dating back years. The small cost of a report and any subsequent work is worth the outlay and you could be saving more than just money.
For owners of commercial premises, safety certificates are essential and have strict expiry dates. It is a requirement, enforced by law that all electrical appliances and fittings adhere to current safety standards. Your equipment will need to be checked regularly to ensure it complies with the HSW Act which imposes a stringent duty of care on employers. This must be undertaken by technically competent and qualified electrical engineers with full public liability insurance.
Reputation
MD Bespoke Solutions are members of Check a Trade, giving you a standard of assurance for reliability, with easy to read reviews. The company are approved contractors for Elecsa and registered with the appropriate national electrical safety associations, including TrustMark and The Electrical Safety Register. It is also constantly assessed and monitored by NICEIC. Ensuring your property complies with current electrical safety regulations gives you valuable peace of mind, whether for commercial or domestic property.
Contact Us
If you would like to know more about us in the New Malden and West Barnes areas, please do not hesitate to contact us.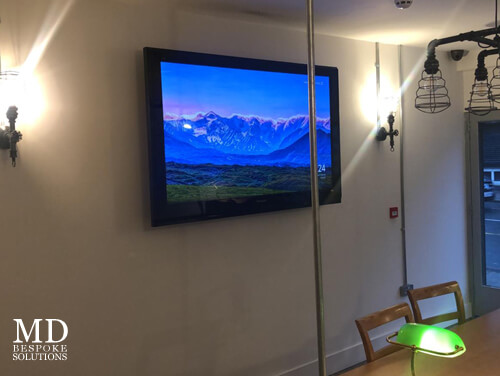 Electricians in:
Motspur Park
Raynes Park
Worcester Park
Old Malden
Surbiton