Finding an electrician in Lambeth or Southwark
When searching for electrical services in the local area, it is often difficult to find a company that can deliver both efficient and effective results. Settling for second-rate invariably results in costly consequences; where electrical work is involved, this could be dangerous or even unlawful.
MD Bespoke Solutions are fully monitored by NICEIC, are members of The Electrical Safety Register, and have an extensive list of testimonials on Check a Trade. Whether you're a homeowner, landlord or business owner, and need a qualified electrician, call in the professionals.
Electrical Rewiring Lambeth
Electric circuits quickly become outdated, components shut down, and superior materials become available. Electrical rewiring is a complex process that needs expert care; all MD Bespoke employees are fully qualified, approved and registered tradespersons. 
Upgrades
If you're considering a full circuit upgrade, you need professional guidance through every step with specialist advice. Full building or house rewiring is often vital to ensure circuits conform to modern safety standards and the risk of life threatening electric shocks is eliminated. The engineers at MD Bespoke have the experience, skills and industry qualifications to complete any rewiring specification to top standards of care. They will also upgrade or fit CCTV, fire alarms and lighting circuits. Contact for more information and get a free quote.  
London is littered with old buildings, which have circuits ranging from the recently updated to the downright dangerous. Even with new appliances, things can go wrong. Keeping a check on the condition of electrical systems is fundamental to the safety and security of your property; it is extremely valuable when it comes to either buying or selling.   
By law, all commercial properties must have an up to date safety certificate for the circuit and the appliances. MD Bespoke has years of experience in this sector and understand the importance of health and safety concerns. Regular inspections, complete records, and in-depth reports will highlight any relevant safety concerns, allowing you to continue running your business.
In many UK homes, the consumer unit is out of date and in breach of regulations regarding the Residual Current Device (RCD). This unit is a recent addition about which many are unaware. Safety is the biggest consideration in the home, and MD Bespoke can guide you through all the relevant paperwork including council or local authority permission.
Contact MD Bespoke Electricians Lambeth
For more information about us or our electrical services in Lambeth and Southwark, please get in touch.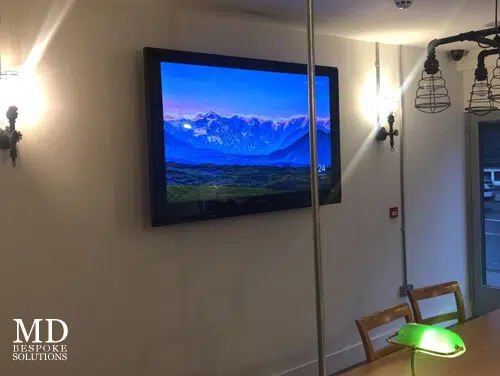 Electricians in:
Charing Cross
Covent Garden
Holborn
Bloomsbury