EICR Testing & Surveys in Watford
We offer Electrical Installation Condition Reports near Watford, Edgeware and the local areas.
Prices for Watford EICR certificates start at just £175. Call 020 8265 2061.
Electrical inspections and certification in Watford
Why test your electrical installation in Watford or Edgware? Most things, including electrical installations, start to deteriorate with age. For this reason, to ensure the safety of yourself and others, it is recommended that your electrical installation is inspected and tested regularly. At MD Bespoke Solutions, our fully trained, qualified and competent team of NICEIC-approved electrical contractors carry out an Electrical Installation Condition Report, which tests 100 per cent of electrics, where possible.
We will always carry out any electrical testing when it is convenient for you. We take great pride in the quality of the service we offer, so if you are looking for a reputable company to carry out any electrical testing on your domestic or commercial property, please get in touch. Do you need advice on what type of testing you may need? We can be reached on 020 8265 2061 or 07476 661 777.
Why conduct an electrical condition report on my Edgware property?
You may need an Electrical Installation Condition Report (EICR) for a number of reasons, including when you are buying or selling a property. It is likely that the mortgage lender or surveyor may recommend that a report is obtained to ensure there are no dangerous electrical issues. If you are in the process of buying a new home it makes sense to find out whether there are any serious problems with the electrical supply before you commit to buy it, therefore saving you time and money in the long run. We always supply free quotations for any major work so every party is clear what it involves.
There are other reasons you may choose to have a report done such as finding out the condition of an installation after a flood or fire, or at the end of the period recommended in a previous electrical certificate or report. Legislation now requires that landlords or managing agents hire a qualified electrician to complete an EICR to ensure that electrical equipment and the wiring system supplying it is in a safe condition. This type of testing is carried out every five years or at a change of tenancy, depending on what comes sooner.
The report aims to:
Record the results of inspection and testing to make sure that the installation is safe for use
Highlight any damage or wear and tear, which might affect safety
Show up any parts of the installation that do not meet current regulations
Provide an important record of the state on the installation at the time of the inspection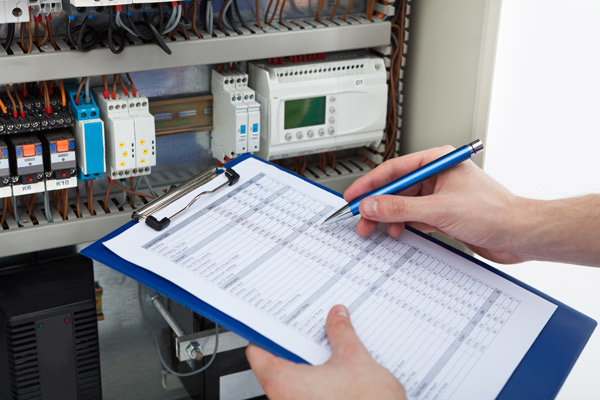 Commercial condition reports in Watford
Shops, offices, warehouses and all other types of commercial buildings will need regular electrical testing. By law you should carry out an electrical inspection every three to five years dependent on previous inspections' recommendations,
Need a local electrician in Watford or Edgware for electrical services and electrical testing?
We also offer a range of electrical and security services, including:
Exterior lighting and security lighting
Consumer unit / fuseboard upgrades
House extension electrics
Emergency repairs
CCTV and burglar alarm design, installation and maintenance
Fire alarms
Smart home technology
Call our office on 020 8265 2061 or 07476 661 777 or email us at info@mdbespokesolutions.com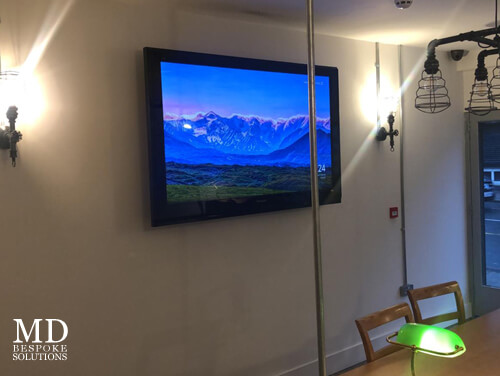 Issuing electrical safety certification in and around:
Abbots LangleyAldenhamBusheyBusheyheathCaldecoteChorleywoodCroxley GreenGarstonKings LangleyLeavesden GreenNorthwoodRickmansworthStanmore
Need help with your EICR testing?
Our specialist team are on-hand to help guide you through the steps and keep your premises safe.
Call us now on 020 8265 2061 / 07476 661 777