EICR Testing & Surveys in Waltham Forest
We offer Electrical Installation Condition Reports near Waltham Forest, Snaresbrook and the local areas.
Prices for Waltham Forest EICR certificates start at just £175. Call 020 8265 2061.
Waltham Forest electrical experts Arrange an urgent EICR in North London today
For local EICR solutions in your area, contact MD Bespoke Solutions. Our professional, experienced electrical engineers will tailor all services to your needs, whether you need a landlord, domestic or commercial inspection. Our efficient electrical tests are available across the area, including Waltham Forest, Snaresbrook, Wanstead, Woodford and Leyton.
As NICEIC registered contractors, our skilled EICR team will perform in-depth testing of your systems to ensure they remain safe and comply with UK standards. This gives you peace of mind your installations haven't degraded to a dangerous state, ensuring you stay in line with the required health and safety requirements for your building.
All our services offer clients value for money, thanks to our competitive rates. As well as electrical condition reports, we offer an array of electrical installations and upgrades, from rewiring solutions for houses to consumer unit replacements. We also specialise in all types of lighting, including garden and indoor lights.
To find out more or book an electrical contractor visit, contact us without delay.
Snaresbrook electrical contractors book a new electrical installation condition report
Booking an electrical inspection report at your property could save lives. You must make sure your latest inspection is within five years (all landlords and businesses) to remain compliant with health and safety laws. If you need to book an urgent EICR, contact us now so that we can get a visit scheduled for you as soon as we have a contractor free.
Homeowners can also request a new certification with every ten years often quoted as the maximum you should go without an update. All electrical installations will degrade over the years, so those in older properties will sometimes need upgrading. If you ensure your gas installations are checked every year then why wouldn't you make sure your electrics also remain in a safe working condition?
We can also provide a home buyer electrical report in Snaresbrook or Waltham Forest for house sales if required.
E17 electrical certification specialists
If you've been searching the local area for an E17 electrical contractor you can rely on, you'll know how hard it is to find a company to cover all your needs. Offering some of the best electrical services near you, we can fulfil all your electrical requirements, providing bespoke solutions for every customer.
We're known for our expertise across the board, including our dedicated services for EICR certificates. Our in-depth tests are performed in all types and sizes of building, whether it's a large commercial office block or a small domestic residence.
As NICEIC approved contractors, we'll perform our checks to the highest standards, producing an official report for your records.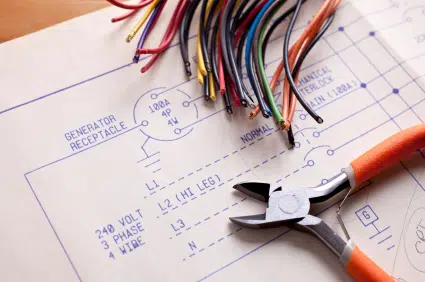 Book NICEIC approved testing in Waltham Forest periodic electrical inspection experts
To keep your property, family, staff or other visitors to your premises safe, book a new Waltham Forest electrical safety audit at your home or business. If you have any questions about what happens during the testing, our team is happy to talk through requirements and explain to you what will happen on the day. You'll receive a detailed report and certification for your records, so please keep this safe, as well as any proof of further upgrades implemented.
To book a visit from our contractors, send a short message to info@mdbespokesolutions.com or call 020 8265 2061.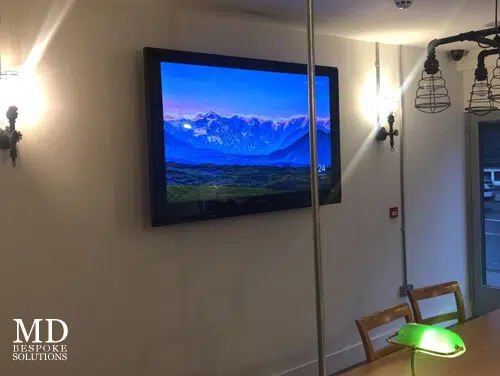 Issuing electrical safety certification in and around:
Snaresbrook
Woodford
Leyton
Woodford Green
Upper Clapton
Need help with your EICR testing?
Our specialist team are on-hand to help guide you through the steps and keep your premises safe.
Call us now on 020 8265 2061 / 07476 661 777