EICR Testing & Surveys in Tenterden
We offer Electrical Installation Condition Reports near Tenterden, Woodchurch and the local areas.
Prices for Tenterden EICR certificates start at just £175. Call 020 8265 2061.
Homebuyer's Electrical Reports in Tenterden, Kent
Did you know the average length of time for a house sale to complete is 4.2 months? You can make this process a lot easier and quicker by ensuring that any electrical inspections are completed quickly and effectively by MD Bespoke.
Operating throughout the Tenterden area, we are registered with NICEIC and equipped to ensure a seamless service that stays on budget with minimal disruption.
Experts in providing EICRs, or Electrical Installation Condition Reports, we make the buying and selling process so much easier, ensuring all work is carried out to the UK National Standard BS7671 Requirements for Electrical Installation. To enquire about our EICR contractor services, call us on 020 8265 2061.
As well as EICRs, electrical inspections and electrical audits, we are also experts in the areas of:
Interior & exterior lighting design
Interior & exterior lighting installations
Consumer unit fitting
Wiring updates for offices
With expert teams providing an incredibly high level of care, MD Bespoke operates across Kent, including the areas surrounding Tenterden such as Kensham, Iden Green, Saint Michaels, Woodchurch, Rolvenden, Biddenden, Wittersham, Bethersden, and Smarden.
Landlord electrical reports in the Woodchurch area
If you rent out a property in or around Woodchurch or the Kent area, it's essential to be aware of your legal obligations as a landlord regarding the electrical installations at the property. If you fail to comply, you could face fines of up to £30,000.
Known as EICRs or EIC reports, Electrical Installation Condition Reports are needed for all tenancies under relatively new regulations brought into force in July 2020. 
In simple terms, the regulations set out that certain safety standards must be met during any time a property has tenants. These safety standards are tested and approved by EICRs. Landlords should have EICRs carried out at 'regular intervals', which is defined by the act as every five years. 
Periodic electrical inspections for businesses in Tenterden
It's not just landlords who have to worry about adhering to legislation, but business owners too. At MD Bespoke, we provide businesses near you in the Tenterden area with affordable EIC reports to ensure that your commercial premises comply with the HSW (Health & Safety at Work) Act.
The Health & Safety at Work Act was implemented in 1974 and sets out the legal framework to encourage high standards of health and safety at work. It aims to protect both employees and the public from hazardous work activities, and details employers' duties.
Are you a business owner in Tenterden or in the nearby areas of Benenden, Stone, Shadoxhurst, Newenden, Wavehorne, and Sissinghurst? MD Bespoke can help you to ensure best practice and keep your business running as it should with commercial electrical certifications.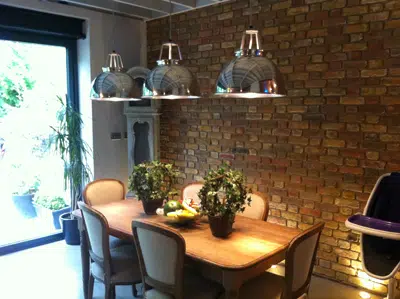 Lighting design and installation in TN17
Among our other services, such as electrical safety audit solutions and electrical inspection reports, we are proud to cover other aspects of property ownership such as domestic rewiring services, interior and exterior lighting design and installations, as well as consumer unit fitting.
For any of our services listed above, we can provide a free no-obligation quote for you to assess what needs to be done and get the ball rolling on ensuring a completely compliant property.
Get a free, no-obligation quote for electrical services across the South East
Contact us on 020 8265 2061 to discuss your electrical audits and inspections, or just to get our expert advice on all things electrical. Alternatively, email us on info@mdbespokesolutions.com.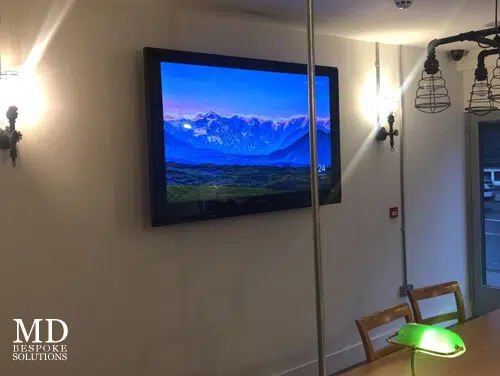 Issuing electrical safety certification in and around:
Benenden
Bethersden
Biddenden
Newenden
Rolvenden
Saint Michaels
Shadoxhurst
Sissinghurst
Smarden
Stone
Wavehorne
Wittersham
Woodchurch
Need help with your EICR testing?
Our specialist team are on-hand to help guide you through the steps and keep your premises safe.
Call us now on 020 8265 2061 / 07476 661 777