EICR Testing & Surveys in Sunningdale
We offer Electrical Installation Condition Reports near Sunningdale, Windlesham and the local areas.
Prices for Sunningdale EICR certificates start at just £175. Call 020 8265 2061.
Periodic electrical inspections in Sunningdale, Berkshire
Sunningdale homeowners should have their electrics tested every 10 years to ensure your home is able to keep up with the demands of modern life. Any failure to do so could result in the electrics becoming faulty, unsafe or potentially life threatening.
Set out by government guidelines, periodic electrical inspections are a necessary part of homeownership that guarantee safety, peace of mind, and compliance with British National Standards. At MD Bespoke, we only work with expert, qualified and NICEIC-approved contractors to keep your home fully-functioning and entirely safe.
What does NICEIC-approved mean?
By opting for a NICEIC-approved electrician, your chosen contractor will have expert knowledge thanks to regular and rigorous training. A NICEIC-approved electrician can also self-certify their own work and ensure that all electrics in the home meet the highest standards.
Tempted to put off the cost of your EICR until something breaks? Don't be - malfunctioning household electrics are the cause of one fatality each week in the UK, according to a study undertaken by the Electrical Safety Council.
Based in Sussex and across the southeast, MD Bespoke operates throughout Berkshire, with a team of experts serving Bisley, Horton, Old Windsor, Chobham and Easthampstead.
Electrical reports for new homebuyers in Wentworth
Buying a Wentworth property is a mammoth financial commitment that can become all-consuming. However, one important area of purchasing a property is to make sure that it's completely safe for you and your family to live in.
That's why we offer a comprehensive homebuyer electrical report service, which you can have carried out before you commit to the purchase.
Also known as an EICR (Electrical Installation Condition Report), a homebuyer electrical report is a complete appraisal of the entire electrical system. They must be carried out by a qualified, competent professional, like the experienced electricians we have at MD Bespoke. A homebuyer EICR will highlight any causes for concern, and give you a clear view of any costs you can expect later down the line.
Book your EICR in the Wentworth area by getting in touch with us today.
EICRs for landlords in Sunningdale
Landlords have a legal obligation to make sure that the electrics in all of their tenanted properties are completely safe. To do this, they are required to get an EICR, or an Electrical Installation Condition Report, every 5 years.
Any failure to do so on their part will not only expose their tenants to a serious risk, but can also result in a fine of up to £30,000.
To keep up with your legal duties, avoid any fines and ensure the safety of your tenants, book your landlord EICR in Sunningdale today.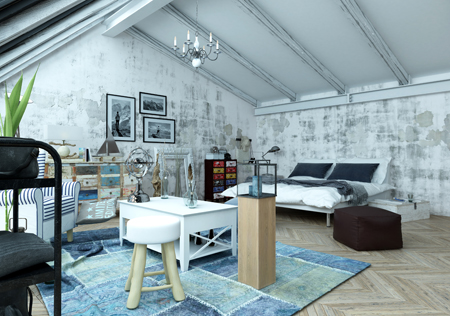 Electrical testing & surveys for businesses in SL5
Just like landlords, businesses have a legal duty to ensure that their premises are safe, too. Set out under the Health & Safety at Work Act 1974, business owners must protect employees, members of the public and any animals that come into contact with the business premises by having their electrics tested at regular intervals.
For EICRs and periodic electrical inspections in SL5 and throughout Surrey, get in touch with us today.
Get your free, no-obligation quote from MD Bespoke
In need of a reliable electrician in Berkshire? MD Bespoke are on hand with expert electrical contractors who can provide a high-quality service for a reasonable price.
To get your free, no-obligation quote, get in touch with us today by calling 020 8265 2061 or email us at info@mdbespokesolutions.com.

Need help with your EICR testing?
Our specialist team are on-hand to help guide you through the steps and keep your premises safe.
Call us now on 020 8265 2061 / 07476 661 777