EICR Testing & Surveys in Rickmansworth
We offer Electrical Installation Condition Reports near Rickmansworth, Amersham and the local areas.
Prices for Rickmansworth EICR certificates start at just £175. Call 020 8265 2061.
Rickmansworth electrical certification contractors Book an urgent EICR in Hertfordshire
Do you need a qualified, experienced EICR engineer near you? Contact MD Bespoke Solutions for professional NICEIC approved testing from a specialist team of contractors in your area. Electrical installation condition reports are one of the quickest, easiest ways to check your electrics remain in a safe, compliant condition. For efficient electrical testing near Rickmansworth, Amersham, Chorleywood, Croxley Green or Chenies, arrange a visit to your property.
Our NICEIC registered business performs detailed electrical inspection services at every property type, from domestic residences and commercial premises to landlord certificates. All our rates are highly competitive, and we're happy to provide a free, no-obligation quote on any of our professional electrical services.
Alongside all our professional electrical inspections, you can find a range of other solutions to ensure your property's electrics remain up to scratch. From new lighting installations and property rewires to fuse board replacements and urgent repair work, we've got you covered.
To book our services, get in touch today on 020 8265 2061.
Amersham electrical contractors near you
To ensure the safety of your property, book a periodic electrical inspection in Amersham or Rickmansworth without delay. If you don't check your latest electrical inspection report is up to date and valid, you could be breaching health and safety regulations. This now applies to landlords in the private rental sector, as well as businesses.
You will need a new EICR every five years or whenever there's a change in occupancy. Homeowners may also choose to keep an eye on the condition of their electrical installations or receive a new certificate as part of a house sale (home buyer electrical reports).
When your property undergoes a new EICR, the assessments check that installations are safe and compliant.
Electrical condition reports from approved, qualified professionals in HA6
All EICR testing must be carried out by an experienced HA6 electrician or approved contractor. As a NICEIC registered company, it means we've been approved by one of the UK's leading bodies in the field. Our expertise gives us greater versatility when it comes to the types of electrical certifications we carry out, such as those in both residential and commercial buildings. This includes cafés, bars, salons, gyms, libraries, offices, shops, houses, flats and many other types of property.
Our electrical contractor team prides itself on attention to detail on every job, outlining whether each installation meets the satisfactory requirements. We put safety first every time, performing our work with professionalism in all settings.
If your report identifies additional work is required to your electrics, just let us know so that we can book this in as soon as possible for you. This includes urgent repairs or upgrades (e.g. consumer units or wiring).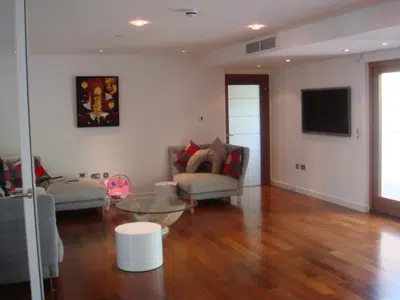 Book a Rickmansworth home buyer electrical report or periodic electrical inspection today
Keep your property, tenants, family, visitors and employees safe with an up to date electrical inspection in Rickmansworth. We're always happy to chat through your requirements so that we can recommend the best services for your needs, including any electrical testing required at your property. Our local electrical safety audit team can come out to your home or business at a convenient time for you.
To schedule a visit from our contractors, message us at info@mdbespokesolutions.com or call 020 8265 2061.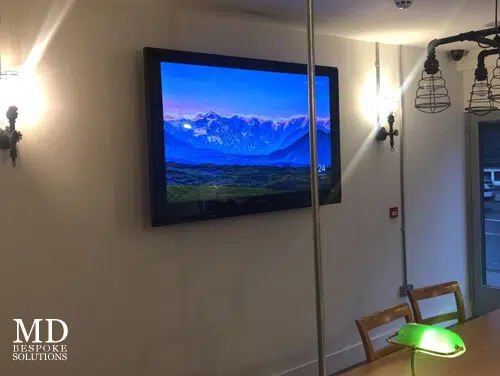 Issuing electrical safety certification in and around:
Chorleywood
Croxley Green
Chenies
Harefield
Sarratt
Northwood
Flaunden
Chipperfield
Need help with your EICR testing?
Our specialist team are on-hand to help guide you through the steps and keep your premises safe.
Call us now on 020 8265 2061 / 07476 661 777