EICR Testing & Surveys in Pimlico
We offer Electrical Installation Condition Reports near Pimlico, Waterloo and the local areas.
Prices for Pimlico EICR certificates start at just £175. Call 020 8265 2061.
Domestic & commercial electrical contractors in Pimlico, South East London
At MD Bespoke, we are proud to offer a tailor-made service for all things electrical. NICEIC registered, we hold transparency and trustworthiness at the heart of everything we do and we can be found on Checkatrade, TrustMark, GasSafe, Federation of Master Builders.
We specialise in electrical inspections, offering a complete, comprehensive service across all of South East London, covering the areas of Purfleet, West Ham, Stratford, Covent Garden, Marylebone, Bow, and South London. Our other services include property re-wiring, interior and exterior lighting services, and other aspects of property work including plumbing and building services.
For landlords across Surrey and London, we offer an EICR Contractor Service to ensure that all tenancies comply with the newest legislation and adhere to UK National Standards.
To find out more about booking our EICR contractor services, you can reach us on 020 8265 2061 or alternatively, send an email to info@mdbespokesolutions.com.
Periodic electrical inspections in Waterloo
All electrical installations deteriorate with age and use, resulting in the potential for arcing currents that can lead to electrical shocks or increased fire risk. In order to avoid this, it's essential that you inspect and test your electrical installations at regular intervals.
These safety checks are known as 'periodic inspections'. In June 2020, it was made a legal requirement that private landlords in England carry out inspections every five years. In order to comply with the legislation, the inspection must be undertaken by a professional third party who is registered and compliant.
For private properties, EICRs should be carried out every 10 years, to check for faults and ensure absolute safety. Other times when a periodic inspection is required are:
When a property is being prepared for letting
Before selling a property or buying a previously-occupied property
Our friendly and professional electrical contractors are on hand in and around the Waterloo area, and can complete periodic inspections to the highest standards, all while paying the utmost respect to your property. To find out more about periodic inspections and EICRs in South East London, get in touch with us today.
EICRs for landlords in the Pimlico area
Electrical requirements for rental properties were updated in July 2020. Since that date, it has been necessary for landlords to have regular EICRs completed by qualified electrical contractors.
At MD Bespoke, we provide landlords in and near Pimlico with affordable, efficient electrical installation condition reports and other electrical services. We can take the hassle out of getting your regular inspection report, and provide advice that's specific to your property.
House rewiring services in SW1V
If you live in or own a house in the SW1V area, you're under an obligation to ensure that all interior and exterior wiring is safe. If your property has not been rewired in the last 25 to 30 years, it's highly likely that it is in need of an electrical upgrade. Not only will your house be unable to accommodate the demands of modern living, but it also poses a huge risk of electrical shocks and/or fire hazards.
You may also need to rewire your home if it is more than 25 years old, or if you're planning on renovating your existing property. In order to ascertain whether this is the case, we recommend an expert electrical audit that will allow your electrician to identify exactly what is needed.
Living in SW1V and unsure if you need your house rewiring? Get in touch with our friendly team on 020 8265 2061 and let's have a chat.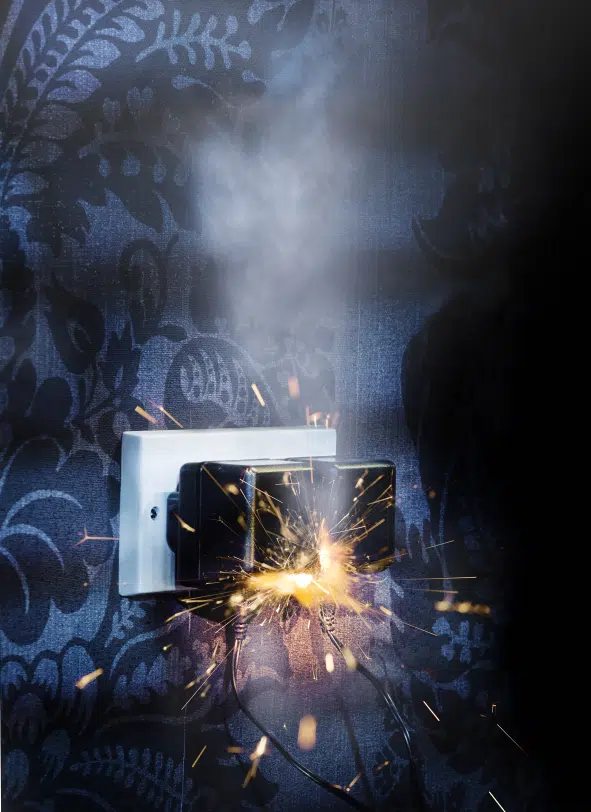 Get a free, competitive quote for all types of electrical work in Pimlico
At MD Bespoke, we're on hand to provide a professional service that remains both on-schedule and on-budget. By having a quick conversation with you, we will be able to build a tailor-made package that addresses all of the necessary areas.
Request your free, no-obligation estimate by calling 020 8265 2061 or sending us a message at info@mdbespokesolutions.com.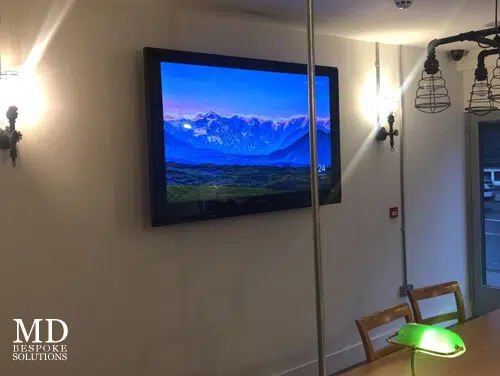 Issuing electrical safety certification in and around:
Need help with your EICR testing?
Our specialist team are on-hand to help guide you through the steps and keep your premises safe.
Call us now on 020 8265 2061 / 07476 661 777