EICR Testing & Surveys in Horsham
We offer Electrical Installation Condition Reports near Horsham, Pease Pottage and the local areas.
Prices for Horsham EICR certificates start at just £175. Call 020 8265 2061.
Commercial condition reports and electrical certification by electricians near to you in Horsham
MD Bespoke Solutions are a leading electrical and home improvements company, working throughout Horsham, Billingshurst and Smallwood. We provide a high quality electrical maintenance, repair and installations service for all domestic, commercial and industrial requirements. We pride ourselves on our ability to offer innovative solutions to a whole range of electrical issues, both large and small, always resulting in optimum satisfaction. We believe in building and maintaining solid customer relationships that last.
When it comes to electrical safety, the safety of your family, employees, tenants or property is paramount. Faulty wiring is the cause of many fires, injuries and deaths each year, so it is essential to always use electrical contractors you can trust and rely on. All of our NICEIC-approved electricians work to current British Standards  and the most stringent health and safety guidelines. All work is 17th edition certified.
One of the best ways to test any electrical system is with a an EICR, which stands for Electrical Installation Report. Formerly called a Periodic Inspection Report (or PIR), an EICR, will test your property's electrical installation and produce a report to assess and highlight current or future problems and deviations from the current version of the BS7671 electrical regulations. This remedial work will be graded by importance. The test assesses all the fixed electrical wiring, which includes fixed electrical mains cabling, electrical distribution boards and electrical outlets, such as sockets, light fittings and switches.
Alongside all types of testing, such as domestic electrical safety reports, commercial electrical safety reports, home buyer safety checks and landlord safety checks, we also cover a wide range of other electrical services including rewiring in Horsham. Whatever your electrical needs, from additional sockets, through to large-scale installations, our team can help!
We come highly recommended locally and all our work is protected by public liability insurance worth £10m. We are also proud members of government-backed scheme TrustMark, so we are covered by a 6-year work guarantee.
Are you looking for local electrical contractors for testing or certification? Please ring our office today on 020 8265 2061.
Why do I need a home buyer electrical report in Horsham or Billingshurst?
When it comes to purchasing a property, it can be an expensive business. Aside from the house itself, there are surveyor's and legal costs. However, it is always a wise move to get the electrics checked prior to exchanging contracts. Many buyers think that a survey will cover the electrics but a home buyer electrical survey is the only way to be certain that the electrical installation is safe to use. According to Electrical Safety First, the UK's leading safety charity, two thirds of homes are not checked, leaving the new owners at risk from fires and electric shocks. Aside from this, any cost for upgrades and remedial work can then be agreed before the purchase goes ahead.
Through this test, you can find out:
If there is any defective electrical work
If there are any potential shock risks or fire hazards
If any equipment or circuits are overloaded
If there is any lack of bonding or earthing
Read our blog: Bought an old house? Check the electrics!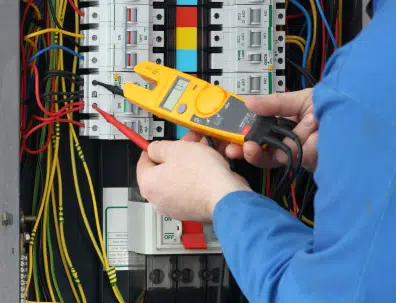 Are you a landlord in Horsham? Ensure you are legally compliant with electrical certification
With many properties on the rental market in and around Horsham, it is essential that landlords know their responsibilities and legal duties. The Landlord and Tenant Act 1985 is the main legislation for landlords in England and Wales. All landlords have a duty of care towards their tenant an any electrical equipment must be safe before a tenancy starts and throughout the duration.
It is recommended that an EICR is carried out at least every five years or at the end of one tenancy, before another begins (whichever comes sooner).
For electrical safety audits, periodic electrical inspections, home buyer electric reports in and around Horsham, be in touch!
If you have any questions about our electrical services or would like a quotation for any work, please do give us a call on 020 8265 2061. Alternatively you can email info@mdbespokesolutions.com or fill in an online query form and we can arrange a consultation.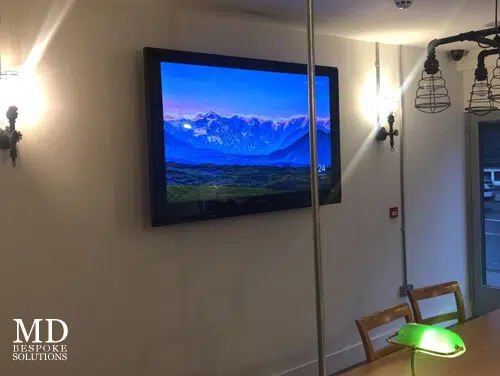 Issuing electrical safety certification in and around:
Holmwood
Westcott
Wotton
Abinger
Newdigate
Dawesgreen
Leigh
Capel
Need help with your EICR testing?
Our specialist team are on-hand to help guide you through the steps and keep your premises safe.
Call us now on 020 8265 2061 / 07476 661 777