EICR Testing & Surveys in Hatfield
We offer Electrical Installation Condition Reports near Hatfield, Potters Bar and the local areas.
Prices for Hatfield EICR certificates start at just £175. Call 020 8265 2061.
Landlord EICRs & periodic inspections in Hatfield, Hertfordshire
As a landlord or business owner, it's important that you comply with your legal obligations concerning the electrics at your properties or premises to avoid substantial fines from your local authority.
Under relatively new legislation (July 2020), you'll need to have Electrical Installation Condition Reports (EICRs) carried out on a regular basis to ensure the safety of your tenants and those that interact with your business.
MD Bespoke specialises in landlord and business EICRs throughout Hertfordshire, providing an expert, reliable service backed by the TrustMark scheme. Thanks to this scheme, you'll also benefit from a six-year guarantee on the work we complete.
Our local electrical contractors are on hand across Hertfordshire, covering the areas of Colney Heath, Bishops Hatfield, Sandridge, Essendon, Wheathampstead, and Chalfont St. Peter. Registered with NICEIC, we are equipped to provide an outstanding service and can work with you to stick within your budget, stay on time, and leave you with little disruption.
Reliable electrical contractors in Potters Bar
A key thing for all of us here at MD Bespoke is transparency and honesty. We take great pride in our stellar reputation and try to do whatever we can to reassure our customers. This is why we invite our clients to view the reviews on our electrical services in Potters Bar on the following websites:
GasSafe
Checkatrade
Federation of Master Builders
While cheaper, cash-in-hand quotes can be tempting, if you choose to hire an amateur in place of a skilled, qualified electrician, you may end up spending more money to put the situation right in the future. One key thing to look out for with any electrician is that they are NICEIC registered. This means they are properly vetted, checked, and tested by a governing body and will ensure that you're not left with damage or faulty electrics.
Electrical surveys for homebuyers in the Hatfield area
We understand that buying a new home can be an overwhelming experience, and you often don't have enough time to consider things like electrical appraisals and EICRs. However, obtaining some form of report to assess the condition of the electrics could save you any nasty, expensive surprises down the line.
To speak to an expert about our EICRs for homebuyers, get in touch.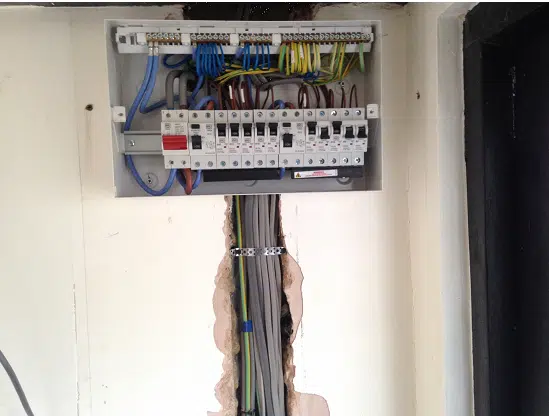 Commercial electrical audits in AL10
MD Bespoke is the choice for businesses throughout the AL10 area for the provision of mandatory EIC reports that must be carried out under the Health & Safety at Work Act 1974.
Commercial electrical audits are not only necessary in order to comply with the law, but they also lower the risk of fatalities, injuries and property damage, as well as ensure that all work is carried out in accordance with the British National Standard for Safety.
If you'd like to discuss your exact obligations or get a free, no-obligation quote, get in touch with us today.
Get your free, no-obligation quote for electrical services in Hertfordshire
As well as everything we've mentioned above, we are also qualified and experienced in providing:
To find out more or speak with a friendly expert, contact us today on 020 8265 2061 or email info@mdbespokesolutions.com.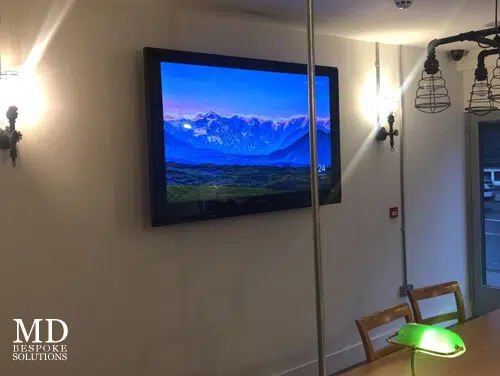 Issuing electrical safety certification in and around:
Bishops Hatfield
Chalfont St Peter
Colney Heath
Essendon
Sandridge
Wheathampstead
Need help with your EICR testing?
Our specialist team are on-hand to help guide you through the steps and keep your premises safe.
Call us now on 020 8265 2061 / 07476 661 777