EICR Testing & Surveys in Hemel Hempstead
We offer Electrical Installation Condition Reports near Hemel Hempstead, Kings Langley and the local areas.
Prices for Hemel Hempstead EICR certificates start at just £175. Call 020 8265 2061.
Electrical surveys for homebuyers in Hemel Hempstead, Hertfordshire
Thinking about buying your dream property in Hemel Hempstead? Then you'll want to go into it equipped with the necessary electrical knowledge. In the excitement of buying a new home, people are often quick to overlook essential elements such as electrics. That's why it's recommended that you obtain a homebuyer EICR, so that you can avoid unwanted surprises or costly repairs later on down the line.
This is particularly important if you're looking at older properties that could be in need of a rewire or new consumer unit installation.
At MD Bespoke, we work tirelessly with both commercial and domestic clients to ensure a seamless service that stays on budget, on schedule, and keeps disruption to a minimum, which is essential during the sometimes stressful buying and selling process.
Our expert teams cover a lot of ground with the same levels of unrivalled care and attention. Based across Hertfordshire, MD Bespoke operates throughout the areas of Leverstock Green, Bourne End, Great Gaddesden, Berkhampstead, Bovingdon, Chipperfield, Kings Langley, Berkhamsted, and Redbourn.
Reliable 5* electrical contractors in Kings Langley
At MD Bespoke, one of our key values is transparency. This is why we value our customer feedback and have profiles and affiliations with BAFE, GasSafe, CheckaTrade, NICEIC, and The Federation of Master Builders.
When it comes to our clients, we want to give you complete peace of mind. One example of how we strive to deliver is via our affiliation with the government-led TrustMark initiative, which means we offer a six-year workmanship guarantee on any work we undertake.
If you're in Kings Langley or the surrounding area and would like to get a quote from us, or just need some expert advice from one of our team, get in touch with us today.
Landlord EICRs in Hemel Hempstead
As a landlord or business owner in Hemel Hempstead, you have a legal obligation to get a regular EICR (Electrical Condition Report) for your properties.
Also called EIC reports, the requirement to obtain them was introduced in July 2020 under the Electrical Safety Standards in the Private Rented Sector (England) Regulations.
Put simply, in rented properties with active tenancies or business activity, you'll need to get a new EICR every five years - or face a fine of up to £30,000 from your local authority.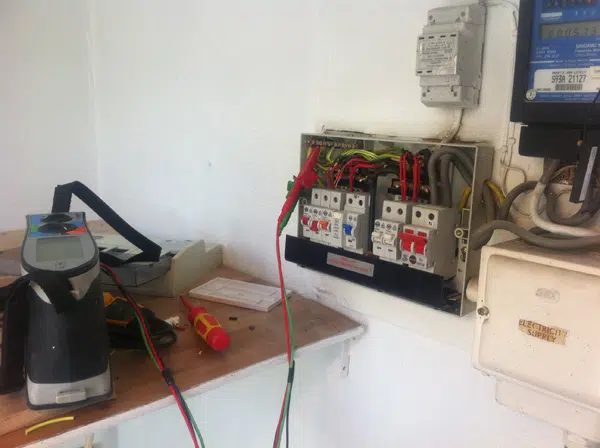 Lighting design & installations in the HP1 area
As well as our expertise in landlord EICRs, electrical audits, and periodic electrical inspections, we often work on the design and installation of exterior and interior lighting.
Whether you're looking to enhance your home security with PIR outdoor lighting or impress your house guests with kitchen cupboard downlighting, we can provide the perfect package for you.
Explore our interior lighting services in the HP1 area, or alternatively get in touch with us to discuss your outdoor lighting requirements.
Homeowner electrical services in Hertfordshire
Working across Hertfordshire to provide both commercial and domestic electrical services, we are always on hand when you need us. For further information, call us on 020 8265 2061 or email info@mdbespokesolutions.com.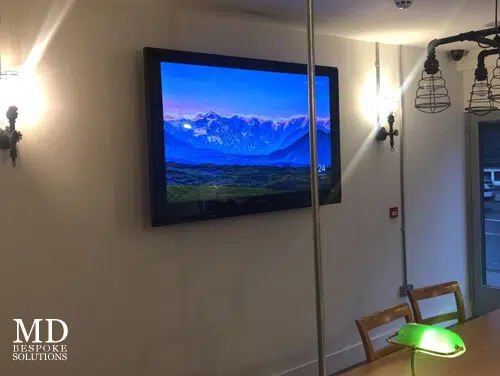 Issuing electrical safety certification in and around:
Berkhampstead
Bourne End
Bovingdon
Chipperfield
Great Gaddesden
Leverstock Green
Redbourn
Need help with your EICR testing?
Our specialist team are on-hand to help guide you through the steps and keep your premises safe.
Call us now on 020 8265 2061 / 07476 661 777