EICR Testing & Surveys in Hastings
We offer Electrical Installation Condition Reports near Hastings, St Leonards and the local areas.
Prices for Hastings EICR certificates start at just £175. Call 020 8265 2061.
EICR services in Hastings, East Sussex
If you're a property owner looking to buy, sell or rent in the Hastings area, you'll want to ensure that you obtain an Electrical Installation Condition Report (EICR), also known as a Homebuyers Electrical Report. A complete appraisal of the entire electrical system, this requirement applies to both domestic and commercial properties. It also makes the buying and selling process much easier.
MD Bespoke have decades of experience within this area, operating across London and throughout the South East. Registered with NICEIC (the National Inspection Council for Electrical Installation Contracting), we are fully equipped to ensure a seamless service that stays on budget and on time.
With knowledgeable and courteous teams providing an incredibly high level of care, MD Bespoke operates across East Sussex and Kent, including areas local to Hastings such as Guestling, Fairlight, Westfield, and Crowhurst.
To find out more about our EICR contractor services, you can reach our office on 020 8265 2061.
Trusted electrical contractors in St Leonards
We take pride in our total transparency and customer care, and are registered with the following bodies for complete peace of mind:
Checkatrade
TrustMark
GasSafe
Federation of Master Builders
All of our local contractors bring a high standard of workmanship to each and every single job they undertake, treating your property in the St Leonards area with the utmost care and respect.
Electrical certification for landlords local to Hastings
If you're a landlord in the East Sussex region, it's essential you comply with all mandatory electrical safety requirements. Known as EICRs or EIC reports, Electrical Installation Condition Reports are required for all tenancies under regulations introduced in 2002. These regulations are known as The Electrical Safety Standards in the Private Rented Sector (England) Regulations 2020.
The regulations set out what standard of electrical safety you must adhere to during any given tenancy period. Every electrical installation must be tested every five years, unless a report reveals a need for instant work to be carried out.
Landlords who fail to comply with the regulations and electrical safety requirements can be fined by the local authority in amounts up to £30,000.
These same legal obligations also apply to commercial premises.
As a trusted Hastings EICR provider near you, we can provide businesses with affordable EIC reports to ensure that your commercial premises comply with the HSW (Health & Safety at Work) Act, which covers occupational health and safety across the UK.
Commercial electrical certifications check that no person or animal is at risk of injury from a fault in your electrical system. It also checks that your premises are in good condition.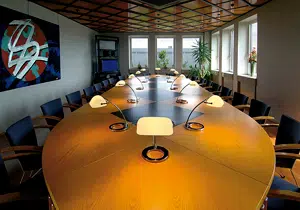 Periodic electrical inspection in TN34
Regardless of what kind of property you own in the TN34 area or what it is used for, it's necessary to obtain periodic electrical inspections to ensure that everything is as it should be.
Among our other services, such as comprehensive electrical safety audit solutions and electrical inspection reports, we also offer:
You can find out more about any of the services above on our website or by getting in touch with our friendly team.
Obtain a free, no-obligation quote for all kinds of electrical certification reports and installations throughout East Sussex
Get in touch with us today to chat with a friendly expert about electrical audits, surveys, EICRs and other installations on 020 8265 2061.
Alternatively, you can send a message to info@mdbespokesolutions.com.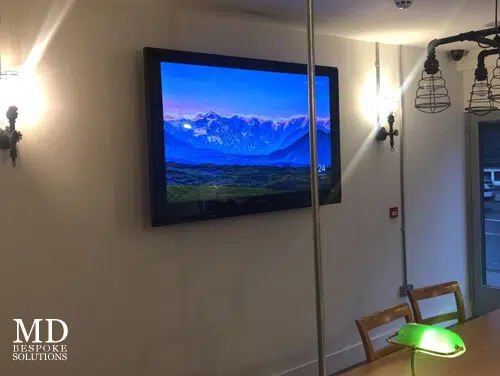 Issuing electrical safety certification in and around:
Crowhurst
Fairlight
Guestling
Westfield
Need help with your EICR testing?
Our specialist team are on-hand to help guide you through the steps and keep your premises safe.
Call us now on 020 8265 2061 / 07476 661 777