EICR Testing & Surveys in Godalming
We offer Electrical Installation Condition Reports near Godalming, Milford and the local areas.
Prices for Godalming EICR certificates start at just £175. Call 020 8265 2061.
Domestic EICRs and commercial condition reports by NICEIC-approved contractors near to you in Godalming
MD Bespoke Solutions are NICEIC-approved contractors and are proud to offer a complete range of electrical and other home services to our customers in Godalming, Milford and Busbridge. Our Part P electricians deliver an exceptional and efficient service to our domestic, commercial and industrial customers and all services are tailor-made for each individual, whether it is a small job on one site or multiple jobs on different sites. We pride ourselves on understanding your needs and providing a swift and safe solution all for an affordable price.
Following the completion of any work, our NICEIC electricians will issue you with an electrical safety certificate and compliance certificate to confirm that it meets the requirement of the Building Regulations. We are also members of nationwide, Government-backed scheme TrustMark and covered by a six-year work guarantee and all our work is protected by a £10million public liability insurance.
We can help with a wide range of electrical work, including:
EICRS (Electrical Installation Condition Reports)
Commercial and domestic condition reports
Consumer unit upgrades and installations
House buyer electrical reports
Landlord safety certificates
Outside and emergency lighting
Lighting design
LED lighting
Smart Home technology
We also complete a range of other home improvement services, including plumbing jobs like central heating upgrades, installation and repair, underfloor heating and kitchen and bathroom installations; new builds, extensions and loft conversions; painting and decorating, plastering and bonding and more. We can also help with a range of Smart Home services, such as digital lighting, audio and visual, fire alarms and CCTV. Read our blog: Installing CCTV in your home? Here's what you need to know.
To book an electrical safety report or to talk to us about our other services, please call us on 020 8265 2061.
What is a domestic Periodic Inspection or EICR? Do I need one for my home in Godalming or Milford? 
A domestic EICR is the official document that is produced following an assessment of an electrical installation, either domestic, commercial or industrial. Formerly known as a Periodic Inspection, this test must be carried out by a qualified electrician to ensure that all electrics comply with regulations BS7671:2013. The frequency of domestic EICRs is normally every 10 years, or with each change of occupancy, although there may be reasons why an EICR must be carried out sooner, such as the age of the installation or environmental conditions.
An EICR will pick up any potential problems before they become serious or even hazardous. The test consists:
A visual inspection: The electrician will survey the electrical installation before they start the electrical testing. They will look for broken or cracked devices or devices that may have been installed in the wrong place.
Dead testing: This consists of continuity testing, to check if there are any badly connected conductors; insulation resistance testing, to ensure the electrical insulation material is intact; polarity, to ensure that the connectors are connected in the right sequence; and earth arrangement testing, to ensure the earthing arrangement complies with regulations.
Live testing: This consists of earth fault loop impendance testing to test if a fault did occur, that the system meets the requirements to cause a disconnection of the supply within the time limit specified.
RCD testing: In all modern electrical systems, RCDs are fitted and this test is to ensure they work properly.
What are the EICR fault codes and what do they mean? More about fault finding in your Godalming property.
When an EICR is performed, the electrician will need to disconnect the installation from the mains electrical power supply. During the test a series of electrical observations will be made and each one is given a recommendation code.
C1: Danger present and immediate action is required to remove the dangerous condition.
C2: Potential danger and urgent remedial action required.
C3: Improvement recommended.
If there are any codes present, we will provide an estimate to rectify the remedial works.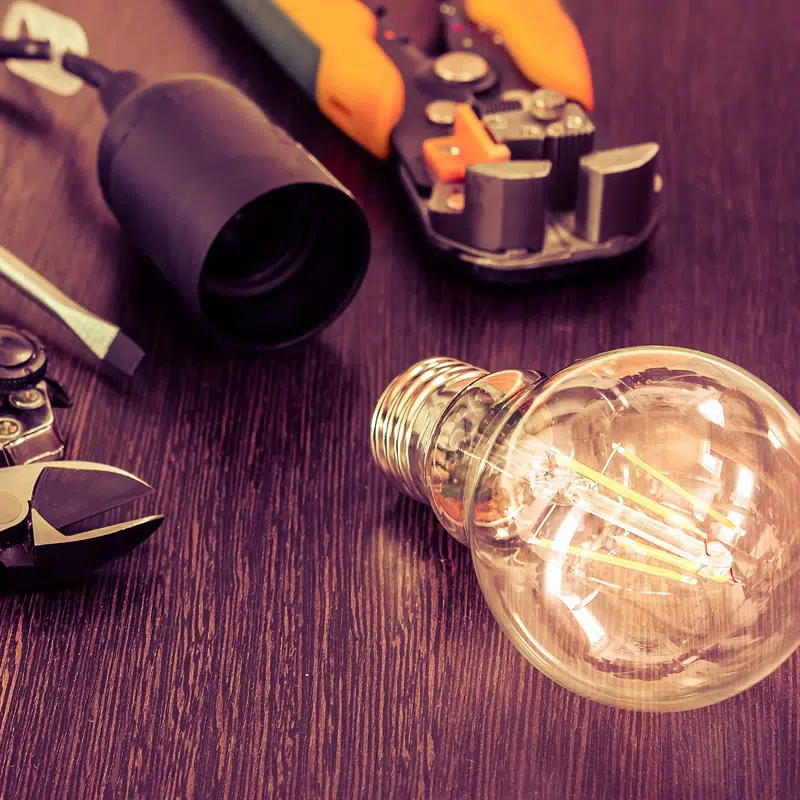 Do you need an EICR at your home or business premises in Godalming? For electrical safety audits, testing and certification, please contact us!
Please feel free to contact us with any queries or requests on 020 8265 2061 or 07476 661 777. Alternatively, we can be contacted via our email at info@mdbespokesolutions.com or you can fill in an online query form.
For testing and audits in Guildford, Haslemere and Surrey, call MD Bespoke Solutions.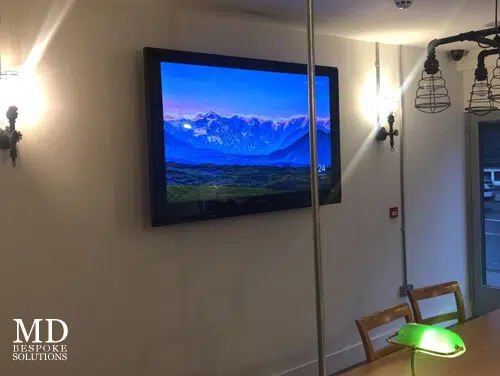 Issuing electrical safety certification in and around:
Compton
Milford
Shalford
Puttenham
Bramley
Need help with your EICR testing?
Our specialist team are on-hand to help guide you through the steps and keep your premises safe.
Call us now on 020 8265 2061 / 07476 661 777