EICR Testing & Surveys in Guildford
We offer Electrical Installation Condition Reports near Guildford, Godalming and the local areas.
Prices for Guildford EICR certificates start at just £175. Call 020 8265 2061.
Specialist electrical contractors for electrical certification and electrical inspections in Guildford, Surrey
MD Bespoke Solutions are a team of home improvements experts, including NICEIC-approved electrical contractors, who can turn their hand to huge range of electrical services, from additional lighting points, through to full rewires. Serving customers in Guildford, Leatherhead and throughout London and the South East, our highly experienced and professional team provide a cost-effective, friendly and courteous service, including all types of electrical tests, electrical surveys and fault finding.
Our electrical services include:
Electrical Installation Condition Reports (EICRs)
Commercial condition reports
Domestic electrical condition reports
Home buyer electrical reports
Full and partial rewires
Outside lighting
Fault finding and repairs
Lighting design
Smart technology
All electrical installations will deteriorate due to wear and tear over the years. Environmental conditions, such as sun and moisture, will also eventually cause problems. Examples could include connections becoming loose, light switches and sockets being damaged and deterioration of cables. Some of these could be major risks and put you at risk of electric shocks or even fire.
The EICR is designed for customers who require a detailed inspection and testing of their fixed wiring. Just like an MOT for a car, an EICR will check that the systems do not have any underlying issues and are safe. Here at MD Bespoke Solutions we are dedicated to helping you ensure your electrical installations are maintained in a good condition. We are approved members of the government-backed TrustMark scheme, so all work is guaranteed for six years. We are also approved under Part P of the building regulations.
To find out more, please call us on 020 8265 2061.
How often do I need an electrical inspection or EIC report in Leatherhead?
You should always consider arranging an inspection and test of your electrical installation on the following occasions:
When buying or selling your property an EICR is a more detailed inspection of the electrical installation than surveyors normally provide
Change of tenancy within a rental property
Change of use of premises
When there is any reason to think that damage may have been caused to an electrical system
To assess compliance with current legislation and regulations
To comply with an insurance policy
Every ten years for a domestic property
Every five years for a commercial installation
Every three years for industrial premises
Every three years for caravans
Every year for properties with swimming pools
We will work with you to provide our services, minimising disruption wherever we can so you can get on with your day.
What is included in our electrical testing and electrical safety reports in Godalming?
An EICR is a formal method of recording the findings of a periodic inspection. We will examine all installations to ensure they comply with the latest British Standards (BS 7671 IEE Wiring Regulations). We will need to disconnect the installation from the mains electrical power supply, from anything from a few hours to a whole day. Some larger installations, such as commercial ones, will involve more time.
The EICR will:
Identify any defective electrical work
Highlight any lack of earthing or bonding
Reveal if any electrical circuits or equipment is overloaded
Show any potential electrical shock risks
Check the suitability of switchgear and control gear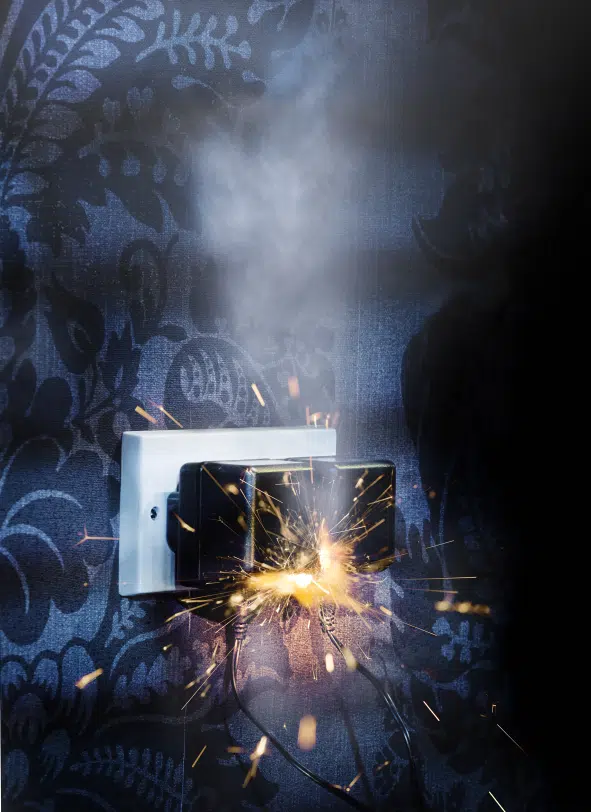 Commercial condition reports in Guildford, Surrey
Commercial electrical installation condition reports fulfil the same brief; they are used to check the safety, operation and compliance if an electrical system within a commercial property. If you are a commercial property owner, it is your responsibility to ensure that the building is in a good condition and that the electrics are sound.
The report is more thorough than PAT and Appliance testing because it includes thorough reporting of all the fixed wiring and electrical components of the building, not just appliances. The report will list any non-compliance failures, so necessary maintenance and remedial work can be carried out when required.
For no-obligation quotes for periodic electrical inspection, commercial condition reports and electrical surveys in Guildford and Leatherhead, call our team today!
Our Domestic EIC and Commercial EIC reports start from just £190 (based on a property with up to 10 circuits on a consumer unit).
To request a quote, ask advice or for any other queries, please pick up the phone and dial 020 8265 2061 or 07476 661 777. Alternatively you can get in touch by emailing info@mdbespokesolutions.com or by filling in an online query form. We will always get back to you as quickly as possible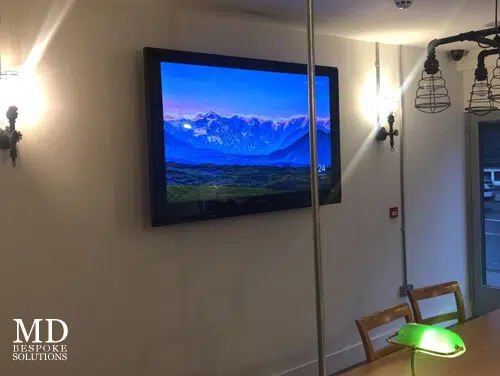 Issuing electrical safety certification in and around:
Stoughton
Merrow
Shalford
Chilworth
Clandon
Send
Worplesdon
Need help with your EICR testing?
Our specialist team are on-hand to help guide you through the steps and keep your premises safe.
Call us now on 020 8265 2061 / 07476 661 777