EICR Testing & Surveys in Epping
We offer Electrical Installation Condition Reports near Epping, Theydon Bois and the local areas.
Prices for Epping EICR certificates start at just £175. Call 020 8265 2061.
Schedule an EICR near Epping, Essex – Local electrical contractors
Did you know that most of your electrical installations will deteriorate over the years? The easiest way to detect what's happening and whether any upgrades are required is to book an EICR (Electrical Installation Condition Report). It's the best method of picking up problems early and ensuring your electrics aren't putting you or others at risk. If you would like to schedule a new electrical condition report at your property in Epping, Theydon Bois, Epping Green, North Weald or Stapleford Tawney, get in touch.
At MD Bespoke Solutions, we have a reputation for delivering outstanding electrical services, putting safety, quality work and customer care at the heart of everything we do. As our name suggests, our solutions are bespoke, taking into account your individual needs to ensure satisfactory outcomes on every job.
As well as EICR certificates, we provide a vast range of other electrical services too. This includes:
Landlord certificates
Domestic & commercial electrical work
Rewiring solutions
Interior & exterior lighting
Digital lighting
Smart home installations
Consumer units
Much more!
Get a free quote at fair prices on all our EICR services and electrical solutions now by calling 020 8265 2061.
Theydon Bois electrical certification services near you – periodic electrical inspection specialists
Are you looking for a reliable electrical contractor in Theydon Bois and Epping? Choose MD Bespoke Solutions for our NICEIC approved services. We have years of experience across all sectors, coming out to perform EICRs in residential, commercial and industrial settings.
This type of electrical safety audit is one of the fastest ways to detect faults and find out more about the existing condition of your electrics. We cover a range of specialist needs, from home buyer electrical reports to commercial inspections.
When you receive your final report, it will detail what was checked, the condition and any hazards or risks developing. If there's anything that needs addressing, this will be assigned a code so that you understand the level of urgency. If you need emergency repairs, we can schedule these for you as soon as possible.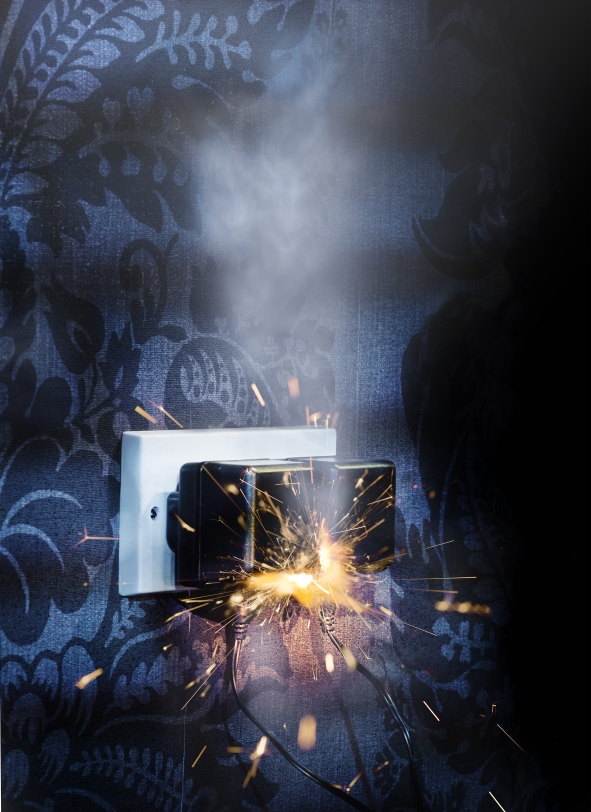 Let us provide NICEIC approved testing for your CM16 property
If you need a CM16 EICR service, we hope you feel looked after from the moment you contact our experienced team. All our contractors are highly trained to perform work to the highest standards, and we're regularly assessed to ensure we comply with the most up to date regulations.
If you're a landlord or a business, you must book an electrical inspection report at every tenancy change or every five years – whatever comes first. If you miss the deadline, you may be breaching health and safety rules or invalidate your property insurance should an electrical fault cause damage or injury. Homeowners should book one every ten years to keep on top of faults, or you may want to schedule one to make a property sale go smoothly.
Call now to book a commercial EICR or home buyer electrical report in Epping
We specialise in electrical condition reports, so if you've been looking for an experienced electrical company in Epping, please contact us today. We're happy to provide advice, free quotes and schedule work at a time to suit you. To get started, call now on 020 8265 2061 or email us at info@mdbespokesolutions.com.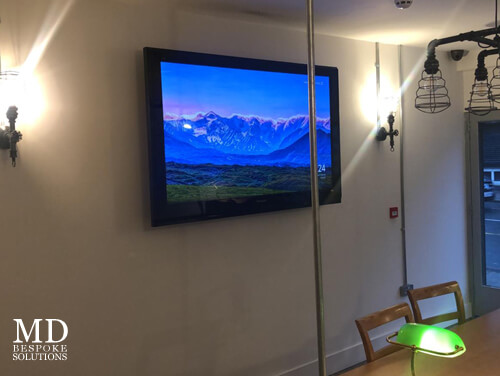 Issuing electrical safety certification in and around:
Epping Green
North Weald
Stapleford Tawney
Waltham Abbey
Broxbourne
Need help with your EICR testing?
Our specialist team are on-hand to help guide you through the steps and keep your premises safe.
Call us now on 020 8265 2061 / 07476 661 777