EICR Testing & Surveys in Greenhithe
We offer Electrical Installation Condition Reports near Greenhithe, West Thurrock and the local areas.
Prices for Greenhithe EICR certificates start at just £175. Call 020 8265 2061.
Request an inspection from local Greenhithe EICR electrical contractors near Kent
To keep on top of the safety your property's electrical installations, it's a good idea to book regular inspections. EICR services are the ideal solution for anyone who wants the condition of their electrics checked, identifying any hazards or deterioration present. If you'd like to book a new electrical installation condition report at your home or business, contact us now for services near Greenhithe, West Thurrock, Stonewood, Swanscombe and Northfleet.
As professional electrical contractors, we're one of the leading experts in EICR solutions, ensuring work remains at the highest quality. We take on jobs of all sizes, working across domestic and commercial sectors, offering local electrical inspections to landlords, property managers, businesses and homeowners.
As well as our electrical safety audits, we provide a variety of electrical services for every need, often covering the whole process from system design to installations. We can also perform urgent repairs and ongoing electrical maintenance for small or large-scale projects.
Benefits of working with us include:
Work is fully insured and guaranteed.
We provide free quotes at fair rates.
All our contractors are trained and qualified.
We're approved by NICEIC.
We perform consumer unit upgrades, rewiring & more.
Contact our team now to arrange a new electrical inspection report at your property.
Periodic electrical inspection company near West Thurrock
We perform periodic electrical inspections in West Thurrock and Greenhithe to the most up to date quality and safety standards. We usually require a few hours to complete electrical condition reports, but we'll let you know the estimated timeframe when you book your inspection. The time can vary between properties of different sizes, what we find and the type of building we're inspecting.
As a highly trained electrical contractor team, we don't just provide visual inspections. We take an in-depth look at every part of the electrical installation to confirm its condition, accurately assessing if there are any risks developing.
Your final EIC report will confirm what's been inspected and any hazards requiring action. These will be assigned a code so that you understand how urgent the work is. Rest assured, we can schedule any repairs required as soon as possible to bring your electrics up to the right standard.
Request a domestic or commercial electrical certification in DA9
As part of our DA9 electrical safety audit services, we can come out to any building type, whether you need a residential home buyer electrical report completed or a landlord certificate. We perform EICRs at many different businesses, from bars and nightclubs to libraries and offices.
All landlords and businesses must arrange a new inspection if there's a change in occupancy or at least every five years. There have been some recent changes in the law with regards to this, so please let us know if you need more advice.
Never attempt DIY electrical work. You could put yourself at risk of shocks and burns, or even leave the electrics in a more dangerous condition than when you started. Contact our NICEIC registered contractors if you have any concerns, ensuring work is carried out by a trained professional.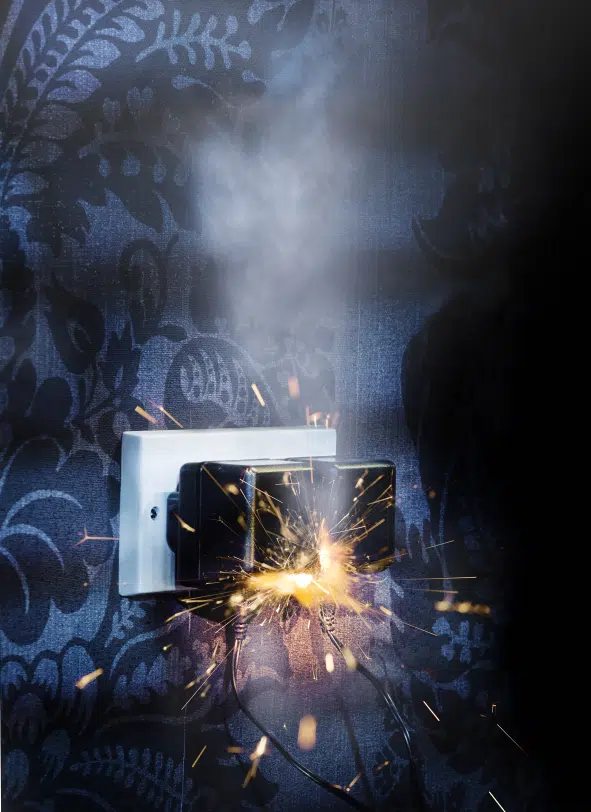 We offer NICEIC approved testing local to Greenhithe – Book a commercial EICR or home buyer electrical report
If you need EICR services in Greenhithe, get in touch with MD Bespoke Solutions. Call our office on 020 8265 2061 or email info@mdbespokesolutions.com today.
Need help with your EICR testing?
Our specialist team are on-hand to help guide you through the steps and keep your premises safe.
Call us now on 020 8265 2061 / 07476 661 777