EICR Testing & Surveys in Enfield
We offer Electrical Installation Condition Reports near Enfield, Barnet and the local areas.
Prices for Enfield EICR certificates start at just £175. Call 020 8265 2061.
Electrical inspection reports and surveys in Enfield
To protect yourself or other people who use your property, every electrical installation should be inspected and tested periodically to ensure it remains in a safe condition for continued use. MD Bespoke Solutions specialise in all areas of electrical services, including testing and Electrical Installation Condition Reports in Enfield, Barnet and the nearby areas.
All electrical wiring and its accessories, such as the consumer unit, sockets, switches and light fittings worsen over time, due to age and use. This could potentially lead to electric shocks or fire, putting lives at risk. According to recent figures, there are around 20,000 accidental fires every, the vast majority of which are caused by electrical products. An Electrical Installation Condition Report is recommended every ten years in private homes and more frequently in rented properties and commercial premises.
We are a team of Part P, NICEIC-approved electrical contractors who are always polite, efficient and reliable and our workmanship is of the highest quality. We take pride in always putting our customers and their satisfaction first.
Would you like to find out more? Then call us on 020 8265 2061 or 07476 661 777 and we will be more than happy to answer any questions you have.
Who need to have Electrical Installation Condition Reports on their Barnet properties?
There are a number of reasons that you might need to hire a professional electrician to complete an EICR on your dwelling. This includes:
Homebuyer: If you are buying a new property you will need to make sure the electrics are safe. Most house buying surveys do not cover the electrical installation, so you will need to ensure an EICR is done before you purchase. This will help you avoid any unforeseen costs in the future.
Home seller: If you are selling your property, it is advisable to get an EICR done before you put your property on the market because this will help any negotiations run more smoothly.
Homeowner: If your electrics are old or you have concerns, you must always get them checked. Warning signs include flickering lights, fuses blowing regularly, old wiring or burn marks around sockets and switches.
Landlords: If you privately let a house or flat then your lettings agent will ask to see an EICR to prove your property is safe. There is a legal requirement to get an EICR done every five years or every time you get new tenants.
Commercial property owners: By law, you are responsible to make sure that you and your staff comply with health and safety legislation and get commercial condition reports done regularly on your building so all personnel and livestock are safe. The period between inspections is determined by the function and use of the building.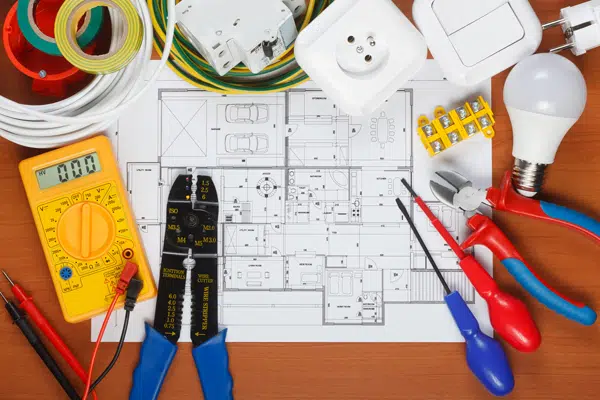 Need help with your EICR testing?
Our specialist team are on-hand to help guide you through the steps and keep your premises safe.
Call us now on 020 8265 2061 / 07476 661 777