EICR Testing & Surveys in Chesham
We offer Electrical Installation Condition Reports near Chesham, Bovingdon and the local areas.
Prices for Chesham EICR certificates start at just £175. Call 020 8265 2061.
EICRs for landlords in Chesham, Buckinghamshire
If you're one of the millions of landlords based in the UK, are you confident that you are complying with all of your legal obligations?
Brought into force in 2020, the requirement to obtain regular electrical inspections is one of these obligations. Known as Electrical Installation Condition Reports, or EICRs, these inspections must be carried out by an approved, qualified electrician every five years to ensure the safety of your tenants. Failure to do so could see you face charges of up to £30,000.
The premier choice for landlord EICRs throughout Buckinghamshire, MD Bespoke is on hand to provide all manner of electrical services in Chesham, Bovingdon, Newtown, and Pednor.
Specialising in electrical & fire safety, at MD Bespoke we provide both domestic and commercial clients in Buckinghamshire with landlord EICRs, periodic electrical inspections, and electrical audits. Each of our trusted contractors is NICEIC registered and undergoes regular training and inspections.
Homebuyer electrical surveys in Bovingdon
With all of the paperwork, cost, and hassle associated with buying a new home or property in Bovingdon, you'd be forgiven for forgetting the odd thing. However, one thing that you should prioritise is having a homebuyer's electrical inspection carried out.
Also known as a homebuyer's EICR, this inspection will involve a qualified electrician coming out to the prospective property to inspect the entire electrical system. The reason for obtaining one of these yourself is to ensure that all of the electrics are working as they should, and you won't face any hefty costs down the line.
Such costs could include a new consumer unit, fuses, and worst case scenario - a complete house rewire. You can think of your homebuyer electrical survey as a proactive step that will protect you against any added costs once you've handed over the cash.
If you already own a home, we can also provide periodic electrical inspections if you just want to ensure that everything is working as it should be. Government guidelines recommend that you have these carried out every 10 years.
Outdoor lighting experts in Chesham
Another key element of owning a business or property is lighting. Outdoor lighting, for example, can not only create a nice environment for you to enjoy with friends and family, but it also strengthens your security and acts as a deterrent to any trespassers.
We've worked on many property projects in Chesham and throughout Buckinghamshire, and can assist you in both the design and installation of your lights.
Find out more about our lighting services, or get in touch with us on 020 8265 2061.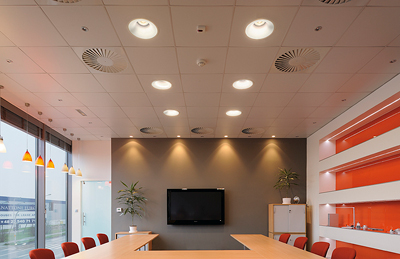 Electrical audits from qualified electricians in HP5
When it comes to meeting your legal obligations and making your home safe, you should always opt for a qualified, NICEIC-approved electrician who has a good deal of experience that they can show to you.
This is because those who offer cheap, cash-in-hand deals or are unable to prove their qualifications will often leave your property in a state of disrepair with malfunctioning electrics.
The best way to protect yourself against these types of individuals is to only employ contractors working for companies registered with the following bodies:
Working in accordance with all national safety standards, our operation with the TrustMark scheme also means that we can provide a six-year guarantee on all work we complete in the HP5 postcode and all areas we work in.
NICEIC-approved electricians in Chesham, Buckinghamshire
Each of our expert contractors is fully NICEIC-approved, which means they complete all work in line with the best standards and can self-certify their work, which is essential for staying inline with building control regulations.
Need electrical work carried out in the Chesham, Bucks area? Get in touch with us today for your free, no-obligation quote.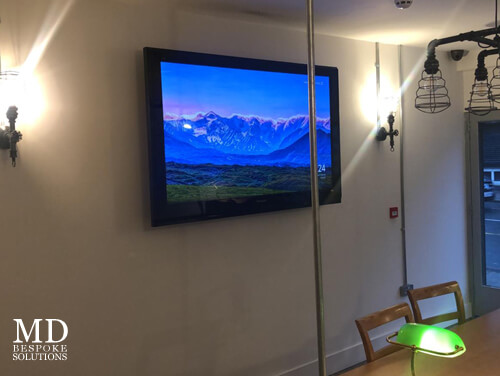 Issuing electrical safety certification in and around:
Amersham
Bovingdon
Cholesbury
Great Missenden
Hawridge
Latimer
Need help with your EICR testing?
Our specialist team are on-hand to help guide you through the steps and keep your premises safe.
Call us now on 020 8265 2061 / 07476 661 777