EICR Testing & Surveys in Chelsea
We offer Electrical Installation Condition Reports near Chelsea, Kensington and the local areas.
Prices for Chelsea EICR certificates start at just £175. Call 020 8265 2061.
Electrical certification, electrical inspections, EICRs, fault finding and EICs in Chelsea
MD Bespoke Solutions are your first choice for all domestic, commercial and industrial electrical services in Chelsea, Earls Court, Battersea and throughout London and the South East. Our specialist group of NICEIC-approved electrical contractors are reliable, friendly and professional. From adding new sockets, through to all types of surveys and inspections and full rewires, our team are here to help with whatever you need. We value customer satisfaction and focus on the very highest quality of work and safety standards.
Residential and domestic: We keep homes safe, compliant and energy efficient
Commercial electrics: We offer a full range of business and contractor solutions
Landlord testing and checks: We offer full safety checks, certification and maintenance services
We are members of the government-backed scheme TrustMark, so we are covered by a six-year work guarantee and we also hold  £10million public liability insurance for your complete peace of mind.
Here are just a few of the electrical services we offer:
Electrical Installation Condition Reports (EICRs), formerly known as Periodic Inspection Reports (PIRs)
Fuse board or consumer unit upgrades
Commercial condition or electrical condition reports
Domestic condition reports
Smart home technology
LED lighting
Landlord safety checks
Home buyer electrical reports
Fault finding and emergency repairs
Lighting design and installations
Outside lighting and security lighting
Keep your property safe! For further information or to discuss your individual requirements, contact us now on 020 8265 2061.
Full electrical safety checks for landlords and estate agents in Earls Court
Make MD Bespoke Solutions your one-stop-shop for all your landlord and estate agent electrical safety checks and other property maintenance services. We have a full range of testing and safety packages to ensure you remain legally compliant and that your tenants stay safe. One of the most important electrical tests is the Electrical Installation Condition Report (EICR), which needs to be completed at least every five years on a rental property or with each change of tenancy. Your electrician will be able to recommend when the next inspection should take place because this may depend on the condition of the installation. The EICR was introduced in 2012, to replace the previously named Periodic Inspection Report.
Like everything in life, electrics deteriorate with age and electricity can be dangerous. It is vital people are not put at risk, so the person responsible for the maintenance of an installation is responsible to ensure it is safe and remains safe. An EICR will reveal if any of your electrical circuits or equipment are overloaded or defective and therefore unsafe to use. It will also uncover any lack of earthing or bonding conductors and reveal any potential electric shock risks or fire hazards. The report will report any deviations from current standards and will show the timescale of urgency on which any repairs need to take place. These tests include a visual inspection, live wire testing and dead wire testing to check the safety and integrity of the wiring.
If regular inspection and testing is not carried out, then either landlords or management companies could be prosecuted under health and safety law. In addition, any insurance claims resulting from faulty electrical installations would be invalidated without regular testing.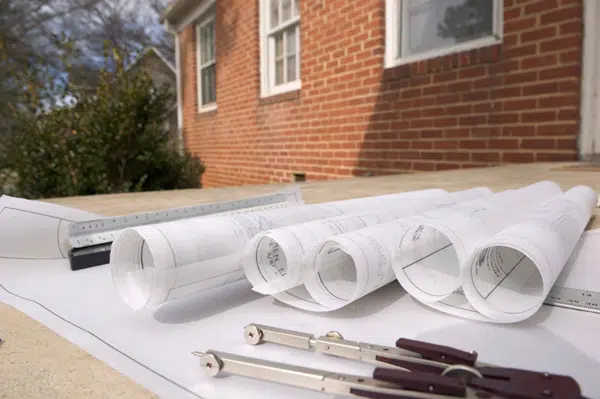 Commercial and industrial electrical condition reports in Battersea
We know that running a business is not an easy task and if you are responsible for your commercial property, you are legally obliged to have regular EICRs to ensure the safety of your employees or co-workers. This does not just apply to offices but also to restaurants, shops, bars, doctors, dentists and many other commercial properties. An EICR will need to be carried out every five years.
It is important to adhere to these recommendations to stay on the right side of the law. We complete EICRs throughout London, including in Richmond. At the end of any report, it will outline of the electrics are either satisfactory or unsatisfactory and the reasons for this.
Are you looking for experienced electrical contractors for periodic electrical inspections, commercial condition surveys or EICRs in Chelsea? Call our office now!
Pick up the phone now and dial 020 8265 2061 or 07476 661 777. Alternatively you can email info@mdbespokesolutions.com or fill in an online query form to request a call back.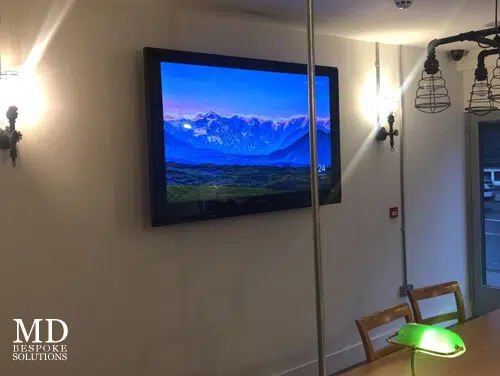 Issuing electrical safety certification in and around:
BatterseaChelseaCovent GardenEarls CourtKensingtonMaryleboneMayfairShepherds BushWest Brompton
Need help with your EICR testing?
Our specialist team are on-hand to help guide you through the steps and keep your premises safe.
Call us now on 020 8265 2061 / 07476 661 777