EICR Testing & Surveys in Chelmsford
We offer Electrical Installation Condition Reports near Chelmsford, Great Baddow and the local areas.
Prices for Chelmsford EICR certificates start at just £175. Call 020 8265 2061.
EICRs & electrical testing in Chelmsford
At MD Bespoke, we pride ourselves on being a complete one-stop shop for all your electrical services needs, including those all-important Electrical Condition Reports (EICRs).
What is an EICR?
An EIC report identifies damage and defects in your electrics, and provides information and recommendations on areas where improvements are necessary.
We specialise in providing professional EICRs to both landlords and business owners to ensure you're complying with your legal obligations. We also provide complete electrical audits for prospective homebuyers, as well as other elements of essential electrical works, such as interior and exterior lighting design.
When it comes to our electrical services, we work with both domestic and commercial EICR customers throughout the Essex area, and are the premier choice for qualified electricians in and around Southend-on-Sea, Colchester and Chelmsford.
Explore all of our electrical services in the Chelmsford area.
Landlord EICRs from Chelmsford electrical contractors
EICR should be performed by skilled, expert professionals who have all the relevant accreditations. All of the MD Bespoke electrical contractors are required to be registered with NICEIC (the National Inspection Council for Electrical Installation Contracting). This means we can provide a stress-free service that stays on time and within budget.
Landlords of both residential and commercial premises must keep their EICRs up to date. Under the Health & Safety at Work Act, landlords have an obligation to ensure that no human or animal is at risk of injury from faulty electrics.
Failure to comply with these regulations carries severe penalties, including fines prison sentences. If you own or run a business in Essex, MD Bespoke can both carry out your EICR and assist you with any necessary repairs.
Electrical surveys in Chelmsford, UK
As well as EIC reports, we also support businesses who owe a duty of care to their employees and the public. Again, under the Health & Safety at Work Act, businesses are required to have electrical assessments carried out.
During these assessments, we'll check the overall condition and state of the electrics in your business premises. If there's any electrical work that may need to be carried out after you've received your assessment results, we can help with that, too.
To get your free, no-obligation quote, get in touch with us today.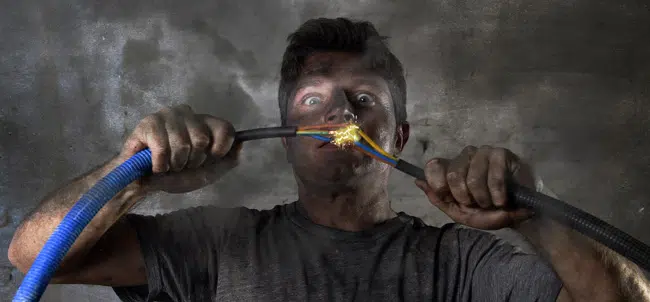 Need a local electrical contractor?
If you own a home or commercial property, a caravan, or a swimming pool, you're strongly advised to obtain regular EIC reports to avoid injury, harm or damage.
In order to ensure that the electrics in your property are completely safe and to comply with the latest National Safety Standards, always hire an NICEIC registered contractor.
Get your free, no-obligation quote for EICRs and electrical services in Chelmsford
If you're in need of expert electrical services in Chelmsford, or need to book in an EICR, get in touch with us today on 020 8265 2061 or email us on info@mdbespokesolutions.com.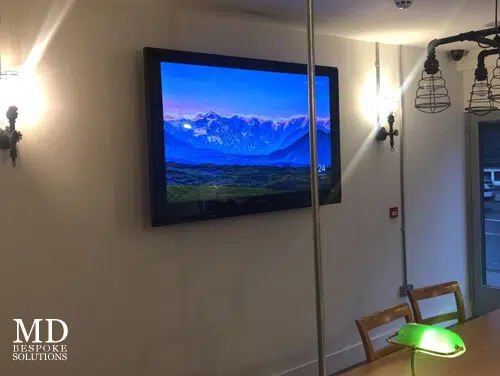 Issuing electrical safety certification in and around:
Writtle
Broomfield
Galleywood
Widford
Great Baddow
Great Waltham
Roxwell
Boreham
Little Baddow
Need help with your EICR testing?
Our specialist team are on-hand to help guide you through the steps and keep your premises safe.
Call us now on 020 8265 2061 / 07476 661 777