Smoke and fire can be deadly, which is why it's so important to prepare for the event of them occurring in your building. While no one wants to think about the worst happening, a failure to prepare can have deadly consequences.
One of the best ways to combat hazards and ensure your building and occupants are as safe as possible is to schedule regular fire safety assessments. But what are they, and why are they a necessary requirement?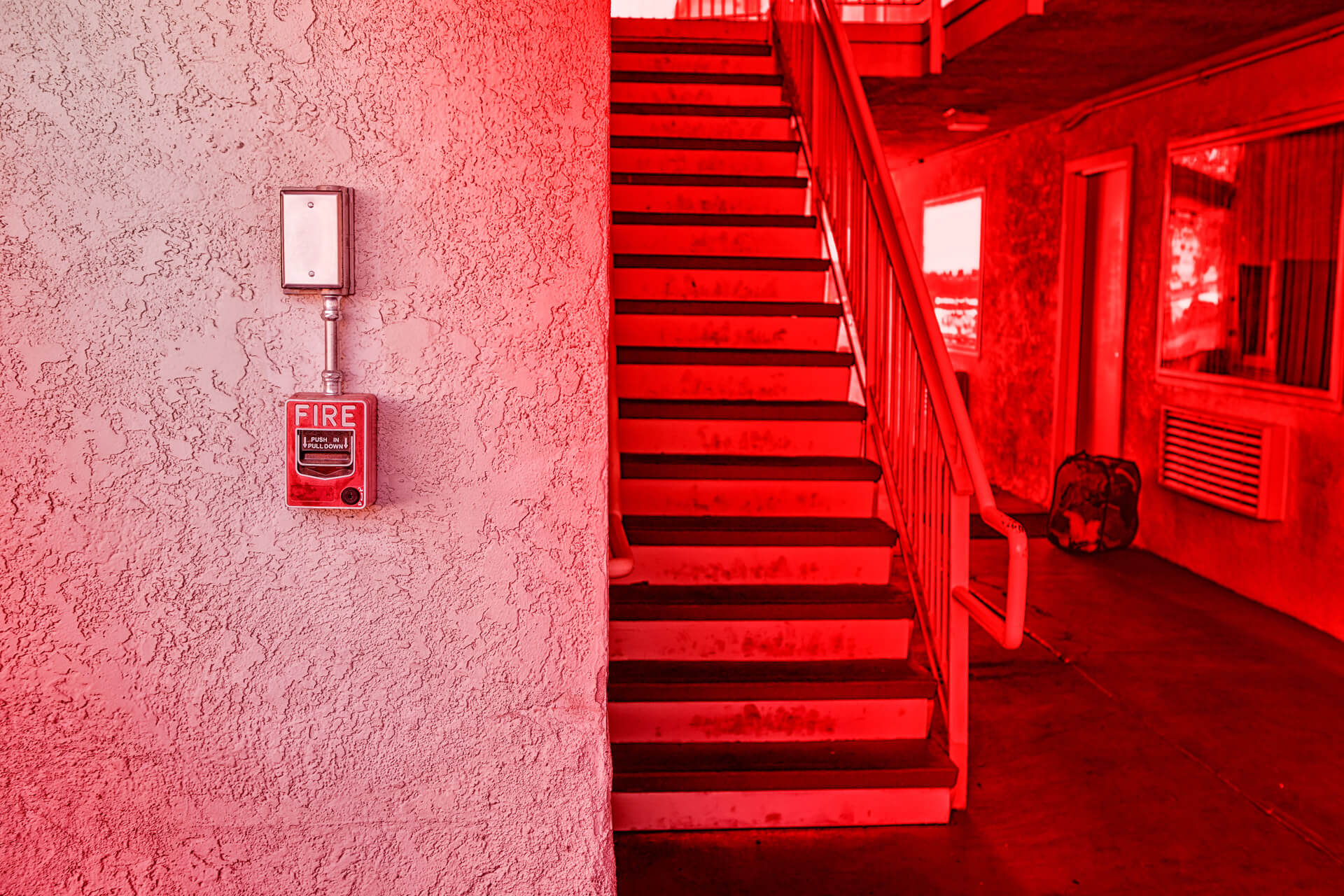 What are fire risk assessments?
Fire risk assessments are suitable for many types of settings, from shared residential properties and commercial buildings to factories, warehouses and public sector premises, such as schools.
Fire safety risk assessments can significantly reduce the likelihood of fires occurring at your property while ensuring adequate warning systems and escape routes are in place.
The checks completed can identify potential hazards, vulnerabilities and areas for improvement. By taking action and ensuring your building's fire safety measures are as robust as they can be, the worst can be prevented.
What do fire risk surveys look at?
Fire safety assessments cover a wide range of areas, including escape routes, building layouts, signage, emergency lighting, smoke detector installation and much more. A professional fire risk assessor will also check the building occupancy levels and any history of fire at the premises.
The main aim of the assessment is to identify and evaluate fire hazards, recommend control measures to reduce risks and ensure suitable safety precautions are in place. A detailed, written record of the findings and proof of action taken should be kept safe.
Who's responsible for fire safety checks?
The named 'Responsible Person' for shared or common areas will need to ensure fire safety checks are carried out at the premises. This is often an employer, landlord, freeholder or managing agent of the property. It's their responsibility to ensure all the relevant safety checks are carried out at a building or property.
If there are more than five people working at your business premises, then you must, by law, keep a record of any fire risk assessments completed. However, a lack of time, skills and resources can put constraints on how confident a Responsible Person may feel about carrying out adequate fire safety assessments.
One of the easiest ways to ensure the right checks have been taken is to appoint professional fire risk assessors to complete the survey for you. However, you should always check if they're a qualified assessor with experience in this type of building survey.
Get a new fire risk consultation
Do you need an up-to-date fire safety risk assessment for your premises? At MD Bespoke Solutions, we work across London and Surrey, completing in-depth fire risk surveys at both residential and commercial properties. We offer free, no-obligation quotes at value-for-money rates.
To get in touch and arrange a fire risk management consultation with our team, call now on 020 8265 2061. Alternatively, send a message to info@mdbespokesolutions.com.