EICR Testing & Surveys in Uckfield
We offer Electrical Installation Condition Reports near Uckfield, Maresfield and the local areas.
Prices for Uckfield EICR certificates start at just £175. Call 020 8265 2061.
EICR in Uckfield, East Sussex
Whether you're a property owner, landlord, business or prospective homebuyer, you'll all have one thing in common: the need for an Electrical Installation Condition Report (EICR).
What is an EICR?
An electrical installation condition report identifies any damage, deterioration, defects or conditions that are potentially dangerous. It will also highlight any areas where observation or improvement is necessary.
An EICR should be carried out by a skilled, trustworthy professional with the relevant accreditations. Here at MD Bespoke, all our contractors are registered with NICEIC and will ensure a stressless service that stays on time and within budget. Our affiliation with TrustMark also ensures that all work carried out also comes with a six-year workmanship guarantee.
We strongly value total transparency, which is why we invite our clients and customers to read our Checkatrade reviews.
With expert teams providing an outstanding level of service, MD Bespoke works on both commercial and domestic projects throughout East Sussex, including the areas of Buxted, Framfield, and Little Horsted.
EICRs for landlords in Maresfield & Shortbridge
Recent legislation has changed the way that landlords deal with any electrical installations in their tenanted properties. You must now carry out EICRs every five years, or run the risk of being fined up to £30,000 by your local authority.
This legal obligation came into force in July 2020 under The Electrical Safety Standards in the Private Rented Sector (England) Regulations.
MD Bespoke are on hand throughout the Maresfield and Shortbridge areas to provide landlords and businesses with EICRs that ensure you are complying with your legal obligations. In order to get your free, no-obligation quote or to chat with us about your requirements, get in touch with us today.
Trusted electrical contractors local to Uckfield
At MD Bespoke, we provide businesses near you in the Uckfield area with affordable EIC reports to ensure that your commercial premises comply with the HSW (Health & Safety at Work) Act.
While residential landlords must comply with legislation and keep their EICR up to date, the same goes for commercial premises. Under the HSW Act, businesses must ensure that no human or animal is at risk of injury from faulty electrics. It also ensures that your premises are in a satisfactory state.
It's essential that you take the time to assess what is necessary in order to keep your employees and the wider public safe whilst interacting with your business, as any failure to do so carries grave penalties, including prison sentences. If you own or run a business in East Sussex, you can opt to have an EICR carried out by MD Bespoke, and we can then assist you with any necessary repairs you may need.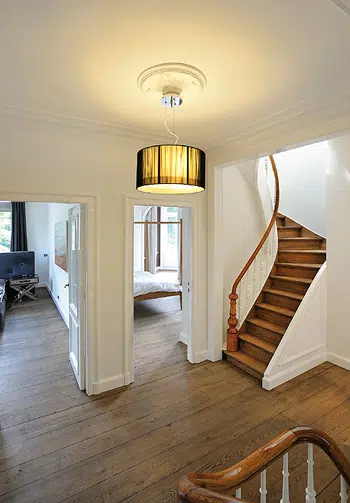 Interior and exterior lighting in TN2
Did you know that as well as EICRs and electrical audits, we also offer other electrical services in the TN2 area? We can also assist you with consumer unit fitting, interior lighting design/installation, exterior lighting design/installation and house rewiring.
You can find out more about each of our individual services here on our website, or by getting in touch.
Free, no-obligation quotes for electrical services in East Sussex
MD Bespoke undergoes regular testing, training, and assessment to ensure that our work is carried out to exacting, industry-leading standards. We take great pride in the care and expertise of all our contractors, and good feedback is why we do what we do.
For your free, no-obligation quote, call us today on 020 8265 2061. Alternatively, you can email us on info@mdbespokesolutions.com.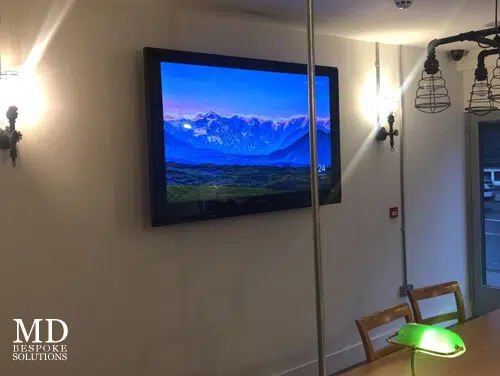 Issuing electrical safety certification in and around:
Buxted
Framfield
Little Horsted
Need help with your EICR testing?
Our specialist team are on-hand to help guide you through the steps and keep your premises safe.
Call us now on 020 8265 2061 / 07476 661 777