EICR Testing & Surveys in Staines-on-Thames
We offer Electrical Installation Condition Reports near Staines-on-Thames, Harmondsworth and the local areas.
Prices for Staines-on-Thames EICR certificates start at just £175. Call 020 8265 2061.
Staines-on-Thames electrical contractors Arrange EICR testing in Surrey
Do you need a new electrical installation condition report at your home, business or private rental property? At MD Bespoke Solutions, we deliver efficient EICR testing and inspections at all types of building. Our NICEIC approved testing is offered across the local area, including Staines-on-Thames, Harmondsworth, Thorpe, Stanwell and Wraysbury.
Whether you require a home buyer electrical report for a domestic property, you're a landlord, or you need a commercial EICR, our fully qualified contractors will perform in-depth testing. Your survey will identify any hazards or electrical risks present, but rest assured, if there are any issues, we can talk you through the repairs or upgrades required to ensure your systems are up to standard. We can even arrange urgent electrical maintenance at your property if necessary.
As well as electrical audits, use our services to book any other electrical work required at your property. This includes:
Electrical certifications
Fast electrical repairs
High-quality electrical installations
All lighting services
Property rewiring
Consumer unit replacements
CCTV camera systems and alarms
Much more!
We have full insurance, and our work comes with a guarantee. To discover more about our electrical solutions and how we can assist you, get free estimates at competitive rates by calling our team today on 020 8265 2061.
Electrical certification specialists near Harmondsworth
We perform electrical condition reports in Harmondsworth and Staines-on-Thames, ensuring electrical installations are safe and up to the right British Standards. We work in all types of residential and commercial buildings from houses and flats to salons, bars, restaurants, offices and public sector organisations.
So what actually happens during the electrical inspection? Your qualified electrical contractor will come out to your property on the arranged date, allocating several hours to complete your new EICR. If they identify faults or dangerous hazards, this will be recorded on your electrical inspection report, including the urgency of any work required.
However, please don't worry about understanding the findings our contractors will let you know what they've found and any action to take. Your report is your record of your latest EICR, so please keep this safe, as well as details of any repairs or upgrades you had completed as a result of the findings.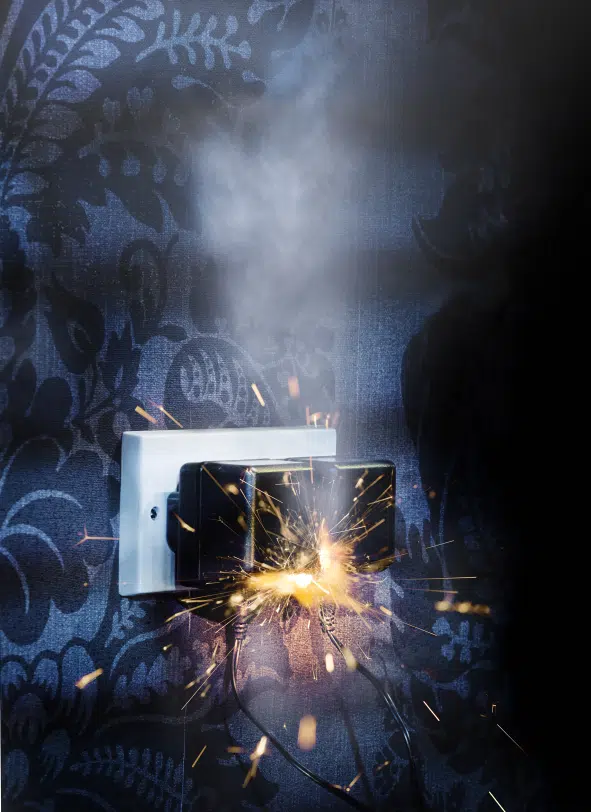 Book NICEIC approved testing at your KT16 property
If you're looking for reputable KT16 electrical company, contact MD Bespoke Solutions. We cover all types of electrical testing, from performing an up to date home buyer electrical report to landlord certificates. We're approved by NICEIC, and implement strict training and quality standards to ensure you're satisfied with the work produced. If you're unsure about what's required, call our team for a friendly chat about all types of EICR and other electrical work needed.
Need periodic electrical inspection reports in Staines-on-Thames? Get a free quote now
Get in touch to arrange an electrical safety audit near Staines-on-Thames. We'll get the testing booked in for you as soon as possible, finding a date and time suitable for your requirements. We provide flexible services, so if you need us to work around your business opening hours to limit disruption, just let us know when you book your next EICR.
For a free competitive quotation, contact our team today on 020 8265 2061 or message info@mdbespokesolutions.com.
Need help with your EICR testing?
Our specialist team are on-hand to help guide you through the steps and keep your premises safe.
Call us now on 020 8265 2061 / 07476 661 777