EICR Testing & Surveys in Radlett
We offer Electrical Installation Condition Reports near Radlett, Shenley and the local areas.
Prices for Radlett EICR certificates start at just £175. Call 020 8265 2061.
Periodic electrical inspections in Radlett, Hertfordshire
Are you a homeowner?
If so, have you had your electrics tested in the last 10 years? Are you confident that your consumer unit is able to keep up with the demands of modern life?
If you're unsure, it might just be time for you to schedule a periodic electrical inspection with a qualified, expert electrical EICR contractors. It is also under the Government guidelines for testing your home electrics, which sets out the timescales for other things too, such as the electrics in a swimming pool and caravan.
While you may dismiss it as just another cost, electrical safety ignorance is far from bliss. In fact, at least one fatality per week is caused by malfunctioning household electrics, according to research undertaken by the Electrical Safety Council.
This is why it is absolutely essential that you choose a reputable and renowned electrical contractor that puts safety at the forefront of all they do. At MD Bespoke, we only work with skilled professionals who undergo regular, rigorous training and are all registered with NICEIC.
MD Bespoke serves all of Hertfordshire, including the towns of Aldenham, Garston, Elstree, Borehamwood, Leavesden, and Caldecote.
Homebuyer electrical reports in Shenley
Thinking of buying a property in Shenley? Buying a property is a huge commitment that is very rarely taken lightly. That's why it's essential that you avoid any unwanted surprises or unsafe electrics by having a homebuyer electrical report completed before you commit to buying.
A homebuyer electrical report is also known as an EICR, which stands for Electrical Installation Condition Report. This is a complete appraisal of the entire electrical system, and must be carried out by a qualified, competent professional. It will highlight any causes for concern and give you a clear view of any costs you can expect later down the line.
If you'd like more information about our homebuyer electrical reports, get in touch with us today.
Landlord EICRs in Radlett
As a landlord with active tenancies in Radlett and beyond, you're under a legal obligation to get an EICR, or an Electrical Installation Condition Report, every five years.
Introduced in July 2020, government legislation imposes this duty on landlords, and allows local authorities to fine anybody found neglecting their duty. In terms of what kind of fine you could face, local authorities can charge up to £30,000.
Don't put your tenants at risk - schedule a landlord EICR today.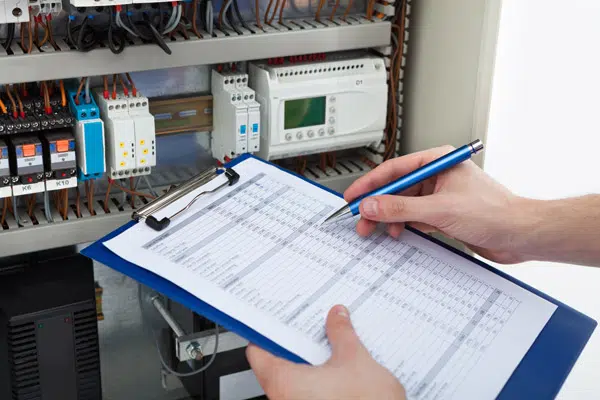 EICRs for businesses in WD7
While EICRs are only recommended for home buyers, they are a legal necessity for both landlords and businesses.
Businesses are required to have EICRs carried out under the Health & Safety at Work Act 1974. The reasoning behind this is to protect employees, members of the public, and any animals that come into contact with the business premises.
For EICRs and periodic electrical inspections in WD7 and the local postcodes, get in touch with us today.
Get your free, no-obligation quote for EICRs and electrical audits in Hertfordshire
Whether you need to ensure legal compliance or simply get help with your household electrics, you can count on MD Bespoke.
Get in touch with us today on 020 8265 2061 or info@mdbespokesolutions.com.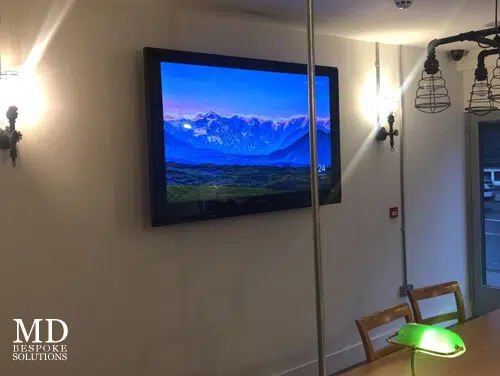 Issuing electrical safety certification in and around:
Aldenham
Caldecote
Elstree
Garston
Leavesden
Shenley
Need help with your EICR testing?
Our specialist team are on-hand to help guide you through the steps and keep your premises safe.
Call us now on 020 8265 2061 / 07476 661 777