EICR Testing & Surveys in Kent
We offer Electrical Installation Condition Reports near Kent, Royal Tunbridge Wells and the local areas.
Prices for Kent EICR certificates start at just £150. Call 020 8265 2061.
Electrical contractors completing professional and affordable electrical inspections, fault finding and electrical certification in Kent
With decades of experience providing electrical installation, repairs and maintenance, the team at MD Bespoke Solutions are ideally placed to help with all types of electrical testing and certification in Royal Tunbridge Wells, Beckenham and the wider areas of Kent and the South East. From quick fault finding and repairs, through to full rewires in Kent, we have your needs covered.
We provide a large number of property improvement and renovation services, including, plumbing and building services.
Our comprehensive range of electrical services includes:
Electrical Installation Condition Reports
Consumer unit upgrades and replacements
Domestic electrical safety reports
Commercial electrical safety reports
Lighting design
LED technology
Electrical certification
Electrical safety audits
Inside and outdoor lighting read our blog about using outdoor lighting effectively
Fault finding
Smart technology
The EICR (Electrical Installation Condition Report) formally replaced the old Periodic Electrical Inspection Report in 2012. This is an assessment on the safety of electrical installations, fixtures and fittings within a property. It includes, but is not limited to: Inspection of the consumer unit or fuse board, all wiring and accessories, hard-wired smoke and fire detectors and boilers and panel or storage heaters.
We can complete an EICR at a time that suits you and you will be given a report outlining our findings along with any recommendations for remedial work. If there are any serious issues, we can make them safe and quote to repair them immediately.
Do you have electrical safety tests that you would like to discuss? Please call us now on 020 8265 2061.
Meeting your electrical safety obligations with an EICR in Royal Tunbridge Wells
There are various laws, which require commercial business owners to carry out electrical risk assessments and take appropriate measures to prevent accidents in workplace. These include:
The Electricity at Work Regulations 1989, which require precautions to be taken against the risk of death of personal injury from electricity used as part of work activities
The Health and Safety at Work Act 1974 states that employers are responsible for the health and safety of their employees in the workplace
The Health and Safety Executive (HSE) regularly prosecutes businesses which fail to protect their employees from risk of electrical injuries at work
For landlords who have tenants in domestic accommodation, they are bound by the Landlords and Tenants Act 1985, which requires an electrical installation to be safe at the start of tenancy and maintained in a safe condition throughout. It is recommended that in rental properties, an EICR is done every five years or with each change of occupancy (whichever is sooner).
For homeowners there is no legal obligation to have an EICR done but it is a recommended practise to check the safety of your electrics at least every ten years to prevent any avoidable accidents from happening. They can also be an invaluable when buying a property, so you know the state of the electrical system and any repairs that may need to be done to it before the sale is finalised.
If you are unsure about your legal obligations when it comes to electrical safety, our team are always happy to help guide and advise you through the process.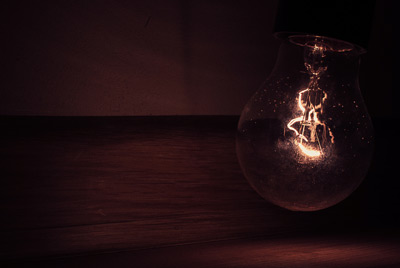 Why it is wise to have a home buyer electrical report in Beckenham, Kent
If you are buying a new property, what is on your checklist? The quality of the boiler? Whether there are any structural issues or damp? Have you wondered about the electrics? According to reports, one in five house buyers thinks that a surveyor will inspect and report on the electrical installation within their prospective home and Electrical Safety First say the lack of understanding of property purchase, mixed with the race to buy a house leave home buyers vulnerable.
Many buyers are not aware that there is a problem with the electrics in their new property before it is too late. By having an EICR completed, you will potentially save thousands of pounds on costly repairs further down the line. It also brings you valuable peace of mind to know that your new house is safe to live in and that you and your family are not at risk of fire or other hazards.
Contact MD Bespoke Solutions' electricians now for NICEIC-approved testing, electrical inspections and EICRs in Kent, Royal Tunbridge Wells and Beckenham!
For any more details about EIC reports, electrical testing or fault finding, our friendly and helpful team can be reached on 020 8265 2061. Or you can email us at info@mdbespokesolutions.com or fill in an online query form and we will give you a call back.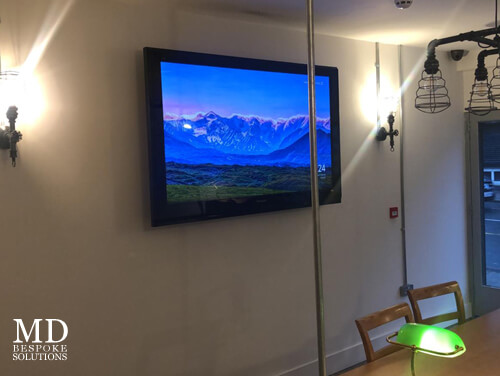 Issuing electrical safety certification in and around:
AshfordBeckenhamBexleyBroadstairsBromleyCanterburyChathamDartfordDealDoverEdenbridgeErithFavershamFolkestoneGillinghamGravesendHerne BayHytheMaidstoneMargateOrpingtonRamsgateRochesterRoyal Tunbridge WellsSevenoaksSidcupSittingbourneTonbridgeTunbridge WellsWellingWest MallingWest WickhamWesterhamWestgateWestgate-on-seaWhitstable
Need help with your EICR testing?
Our specialist team are on-hand to help guide you through the steps and keep your premises safe.
Call us now on 020 8265 2061 / 07476 661 777