EICR Testing & Surveys in Chingford
We offer Electrical Installation Condition Reports near Chingford, Loughton and the local areas.
Prices for Chingford EICR certificates start at just £175. Call 020 8265 2061.
NICEIC-approved electrical testing by electric contractors in and around Chingford, Essex
Here at MD Bespoke Solution, we can provide EICRs, home buyer electric reports, commercial condition reports and all other types of electrical safety tests in Chingford, Loughton and throughout Essex. Our Part P electricians can carry out electrical safety audits and certification on all types of properties, including private homes, rental homes, commercial premises, and many others. You can rely on us for an efficient and cost-effective service.
We are NICEIC-approved, which means our work is externally inspected for compliance with current wiring regulations. Therefore, you can be sure that all our electrical safety testing is safe and compliant.
Electrical testing has various names, including:
Electrical Installation Condition Reports (EICRs)
Periodic Inspection Reports (PIRs)
Commercial condition reports
Domestic condition reports
Condition reports electrical
Home buyer electric tests
Fixed Wire testing
Landlord safety checks
Do I need an EICR?
If you have ever wondered if you need an EICR (Electrical Installation Condition Report), the answer is yes. Whether you own your own home or a property, which you rent out, or you are responsible for a non-domestic property, an EICR is always necessary.
Home-owners: Whilst it may not be a legal requirement within owner-occupied homes to have an EICR, home owners should have their electrics tested regularly, to ensure they are safe to use and are functioning correctly. This will minimise the chance of electrical faults, which could lead to electric shocks or fire and even be a risk to life. EICRs are often recommended during the house buying and selling process.
Businesses: Employers are legally responsible for the health and safety of their employees under the Health and Safety at Work Act 1974. They are also required to safeguard staff against the risk of injury sustained from electricity used during work conditions under the Electricity at Work Regulations 1989.
Landlords: Landlords have a duty of care towards their tenants under The Landlords and Tenants Act 1985, and this ensures checking the electrics within their rental properties are safe at the start of a tenancy and maintained throughout. EICRs for both landlords and businesses provide proof that they have met their legal obligations and are often required for insurance purposes.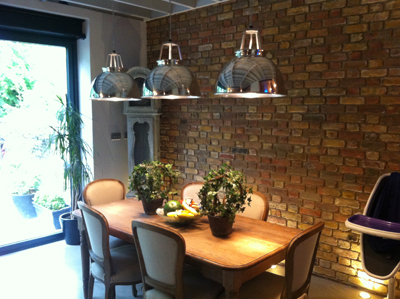 Electrical surveys and inspections in Chingford
Every electrical installation will degrade over time and with use. If you are responsible for a rental property or non-domestic property, it is your responsibility to ensure that your tenants or anyone who enters your building are not put at risk, due to electrical safety issues. We can periodically check your electrical installation to check its condition and that is functions as it should.
Alongside electrical safety testing, our electricians can provide you with a range of other services. These include partial and full rewires in Chingford, consumer unit replacements, lighting design, LED lighting, exterior and safety lighting, Smart technology and more.
We also offer a 24/7 service to both residential and commercial customers for fault finding and repairs. Faults can disrupt businesses and be potentially dangerous, which is why we will always respond to you quickly to identify any issues and repair them.
If you would like to contact us, please call now on 020 8265 2061.
Certified electrical testing and EICRs near Loughton (E4)
Did you know that every year 70 people are killed, and 350,000 people are seriously injured due to electrical faults? There are a number of reasons to have regular safety checks.
Safety must always be a No1 priority:  Regular checks of any electrical installation will ensure that your home or workplace is safe and the chances of any accidents because of electrical faults or fire will be reduced.
Boost your energy efficiency: EICRs will show areas where a system can be improved so they are more efficient and use less energy. This not only saves money but will reduce your carbon footprint.
Ensure compliancy: Having an EICR completed periodically is a legal requirement for business and landlords and shows you are fulfilling your responsibilities as set out in various laws. For businesses, these include the Electricity at Work Regulations 1989 and the Health and Safety at Work Act 1974.
Insurance validation: Most insurance companies will request proof that regular testing is conducted. In the event of a claim, you will need to show a valid EICR, otherwise, your insurance may be invalidated.
For more details about affordable electrical inspections, home buyer electric reports and electrical certification in Chingford, call now
Please call 020 8265 206 or email info@mdbespokesolutions.com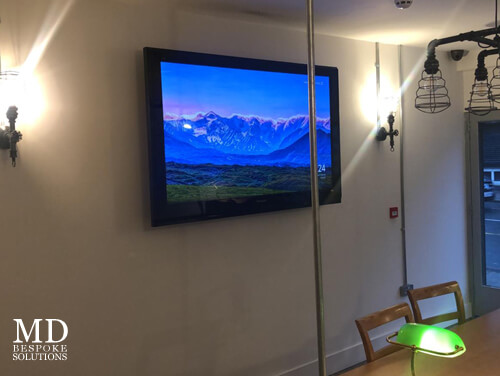 Issuing electrical safety certification in and around:
Buckhurst HillChingfordEnfield LockPonders EndWalthamstow
Need help with your EICR testing?
Our specialist team are on-hand to help guide you through the steps and keep your premises safe.
Call us now on 020 8265 2061 / 07476 661 777